Motorola Wireless STB Streamer Due At CES 2011 To Take On Slingbox [Updated]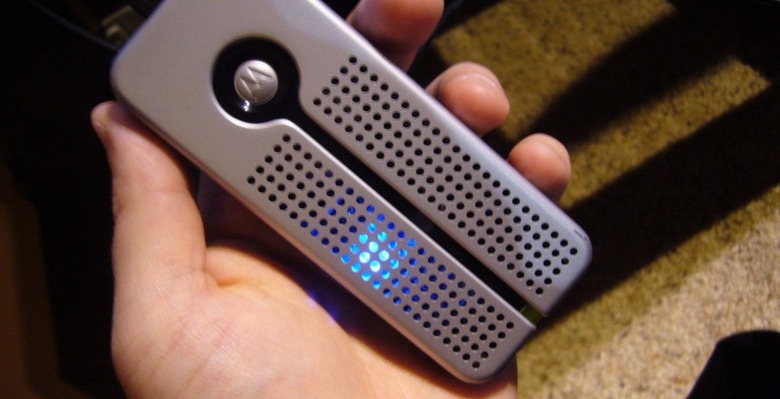 Motorola Mobility – the STB and cellphone halve of the company's imminent split – intend to bring a video streaming box to CES 2011 which will allow video content to be sent wirelessly to tablets and cellphones. The device, technical details of which are currently unknown, will initially only support streaming on an in-house network, rather than remotely.
In its first generation, the unnamed streamer will be a separate box that hooks up to cable, satellite or other STBs. However Motorola Mobility expects to integrate the technology into its standalone range of STBs soon after. Both generations will be supplied by service providers rather than sold directly to end-users, and the company warns that it will be up to those providers to decide whether any additional fees are demanded.
The concept sounds a lot like a Slingbox, though presumably with greater native integration with Motorola-brand STBs. It's the company's first step in a streaming roadmap that, president Daniel Moloney believes, will see consumers able to watch any of their content wherever they are, with the exec suggesting it is "one consumer proposition that will come sooner rather than later."
Update: Dave Zatz flags up that Motorola have shown off prototype hardware for this before, in the shape of the Motorola Media Mover all the way back in April 2009. That could use WiFi or Bluetooth connections, transcode footage on the fly and even had an SD card reader and webcam for wireless streaming; it's unclear how much of that functionality will make it over to whatever device Motorola unveil at CES in January.