Motorola RAZR2 V8 Runs Linux, Dropping Any Time Now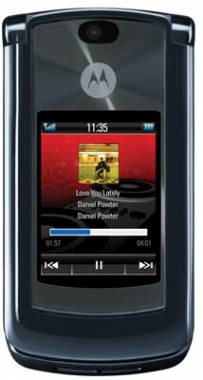 So some of you I am sure saw our own Chris Davies' review of the Sprint RAZR2 V9m. Well, Motorola has released another model already, the V8, the key difference being that it's Linux powered.
Specs wise there is a WMP11 codec, a USB 2.0 interface, a touchscreen customized for music, 512MB of integrated storage and up to 2GB of (microSD?) user storage. You can also read text messages on the external display. There is quad band GSM/GPRS, a 2MP cam with MPEG4 video support and 8x zoom. The external display is the same 2" QVGA screen, the internal one is 2.2" same resolution as the external one.
There is over the air syncing via MotoSync, a full HTML browser, voice dialing without user training, EDGE, Bluetooth imaging, printing, and P2P gaming profiles. There is also the obvious MMS, WV, and SMS3 messaging. Unlocked versions are going for $500 no contract and carrier versions are going for around $300 with a two year contract.
Mot's Linux phone arrives at U.S. stores [via LinuxDevices]