Motorola KRZR Unboxing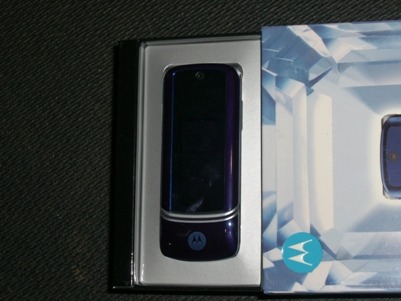 The Motorola RAZR has, sadly, passed over from being the height to the blight of cool, with numerous "can you tell which is which?" variants, clutching-at-straws colour options and – the real killer – so many in circulation that it's simply common.  Motorola obviously know this, as they're readying to launch the new KRZR K1; a slender, shiny and generally updated version that they hope will once again capture the hearts, souls and wallets of the contract crowd.
Engadget's mysterious industry insider, the Boy Genius, has managed to get his mitts on a retail-boxed example of the slinky cellphone, and presents a series of unboxing photos for those who like their strip-teases with extra cellophane.
The Boy Genius Report: Unboxing the Motorola KRZR K1 [Engadget Mobile]