Moto Z Play Droid, Hasselblad Moto Mod now up for pre-order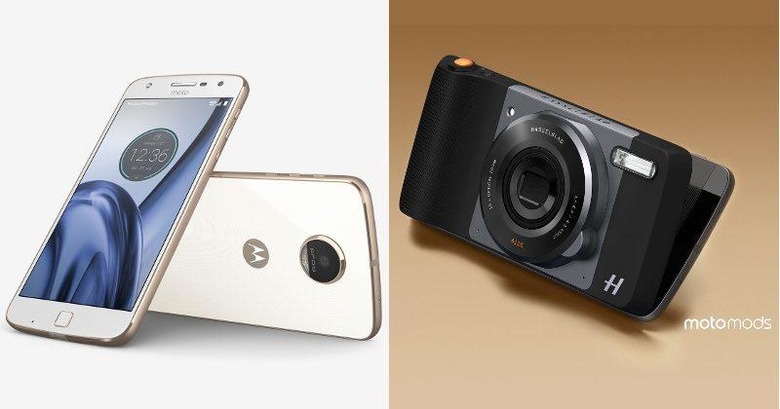 After two consecutive high-profile smartphone announcements, it might be too easy to forget that Motorola and Verizon had a less expensive but no less curious bombshell just last week. To remind everyone that the Moto Z Play Droid and the Hasselblad "True Zoom" Moto Mod are in town, the two companies have opened the doors for interested buyers to pre-order the devices. And with that, of course, we are able to get a closer look into the specs of the smartphone and the half-camera.
Motorola doesn't hide the fact that, in the grand scheme of things, the Moto Z Play Droid is a mid-range smartphone, but in no way means it's going to be forgettable. Powered by a Qualcomm Snapdragon 625 with 3 GB of RAM, the Android smartphone has a 5.5-inch 1080p Super AMOLED display, like the ones on Samsung's phones, 32 GB of expandable storage, and a 3,510 mAh non-removable battery. The rear camera boasts of a 16 megapixel f/2.0 shooter while the front gets a 5 megapixel f/2.2 wide-angle selfie cam.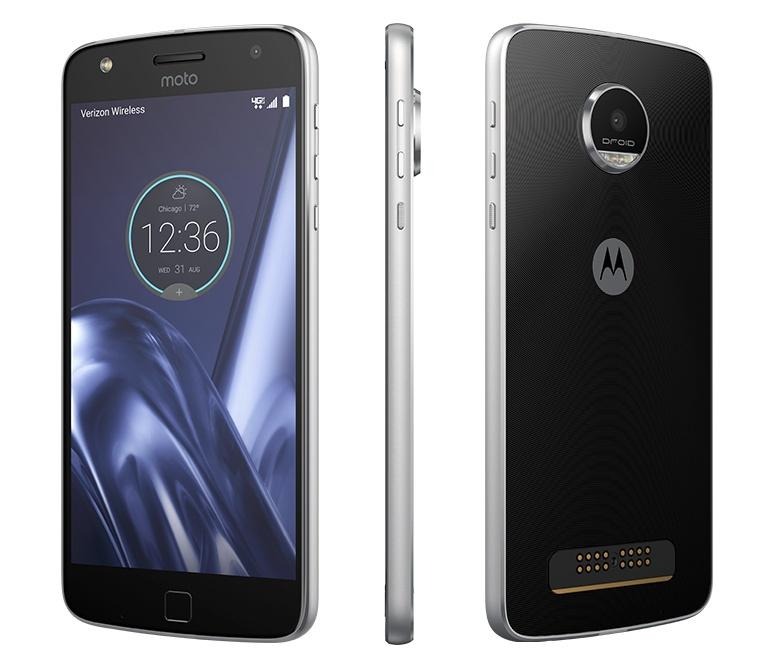 Despite what may be seen as average specs, the Moto Z Play has one key advantage over its mid-range peers. It is compatible with all existing, and hopefully future, Moto Mods. Need a quick charge? No problem with a variety of battery mods. Feel like throwing an impromptu party? The JBL speaker mod will take care of that. How about an on the spot movie binge? Yes, there's a mod for that, too!
The Moto Mod family also welcomes one of the most interesting member, the True Zoom made by renowned camera maker Hasselblad. The mod veritably transforms the Moto Z, Moto Z Force Droid, and Moto Z Play Droid, into a more than decent digital camera, and looks like one as well, with a 10x optical zoom, 12 megapixel 1/2.3-inch CMOS, and Xenon flash.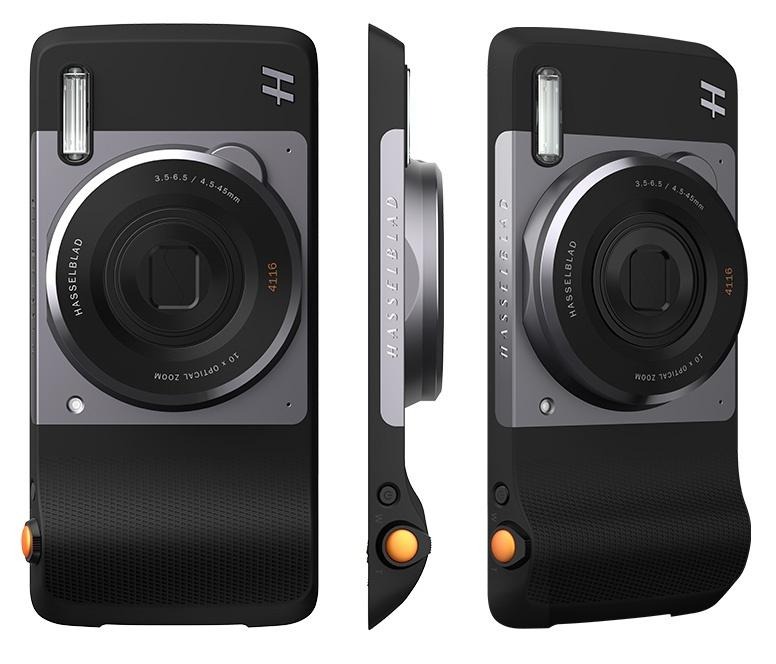 Both of these two new additions to Motorola and Verizon's family are now available for pre-order, both from Moto's website as well as from Verizon, where the Moto Z Play Droid sells for $408. Verizon also offers the smartphone for $17 a month on a two-year contract and the Hasselblad True Zoom for $249. While Motorola lists the full price of the Moto Mod at $299, it offers a $50 discount when it is bought together with any Moto Z smartphone.