Moto X Pure Edition Review: Custom Knockout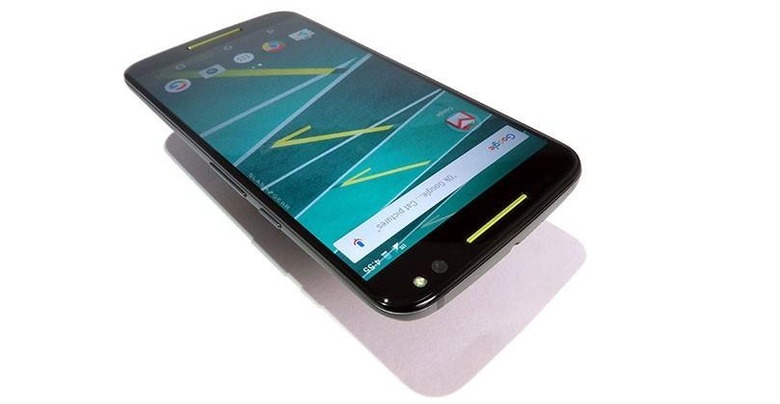 This month we're having a peek at the Moto X Pure Edition – one of several flagship devices Motorola is releasing this year. Motorola delivers a smartphone with a 5.7-inch Quad-HD display, front-facing speakers, powerful cameras on both sides. Can a device with the same-size display as a Galaxy Note 5, a larger camera on its back than most competitors, and custom-order colors and materials do the deed for Motorola in this new age for the smartphone company? If what we've experienced so far is any indicator, Motorola's back to bat in the big leagues.
Display / Speakers
The Moto X Pure Edition feels like it has a greater display-to-device ratio than many smartphones we've reviewed this year. It's large, but not so large as to be an edge-distraction.* This device has a display that's very similar to the Samsung Galaxy Note 5.**
*NOTE: We've found that devices with too little a bezel around their display result in long adjustment periods and/or headaches, for the most part. Our eyes are still trained to have a resting space around the edges of any display.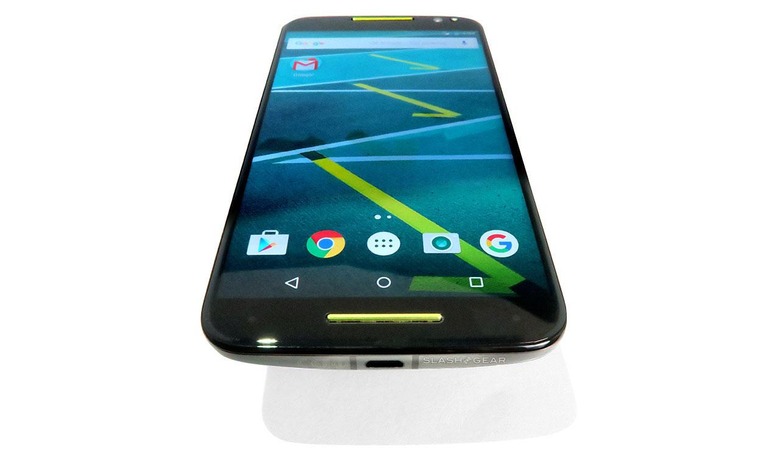 **NOTE 2: We'll be doing a full Moto X Pure Edition vs Samsung Galaxy Note 5 up-close comparison in the near future.
The display is flanked by front-facing speakers with accent colors (as you'll find below). These speakers are generously loud and not at all in danger of being accidentally covered by thumbs.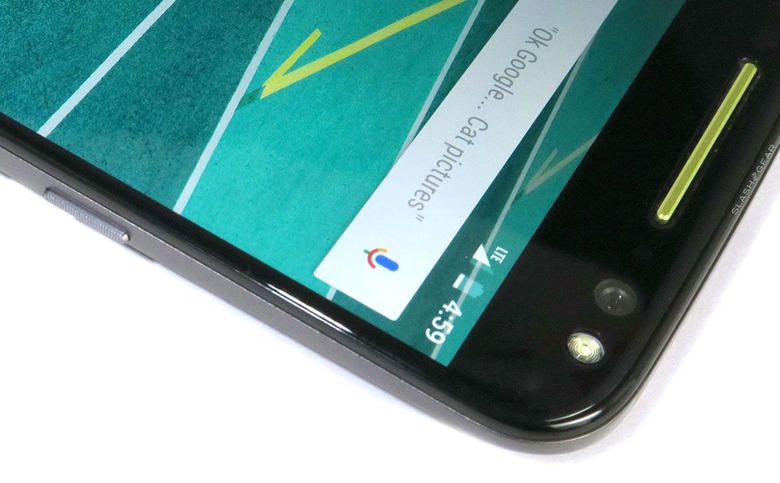 Last year's Moto X (2nd edition, 2014) worked with an AMOLED display. This year we've got a TFT-LCD. The difference in tone should be readily apparent.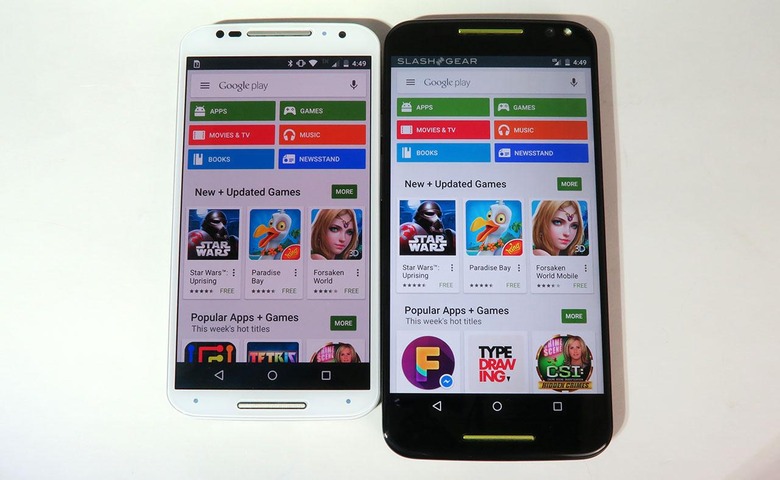 Moto X 2014 (2nd edition) Display:
• AMOLED 5.2 inches
• 1080 x 1920 pixels (~424 ppi pixel density)
• ~73.1% screen-to-body ratio
Moto X Pure Edition (2015) Display:
• TFT-LCD 5.7 inches
• 1440 x 2560 pixels (~520 ppi pixel density)
• ~74.9% screen-to-body ratio
Materials
This device is very, very similar to the Moto X Style. In fact other than the regions they're released in (and a few minor details therein), these devices are essentially identical. If you want to talk about the one other device on the market with multiple choices for materials, for a custom-made smartphone for you, have a peek at our article "OnePlus 2 vs Moto X Style – which one "potentially" deserves your money?"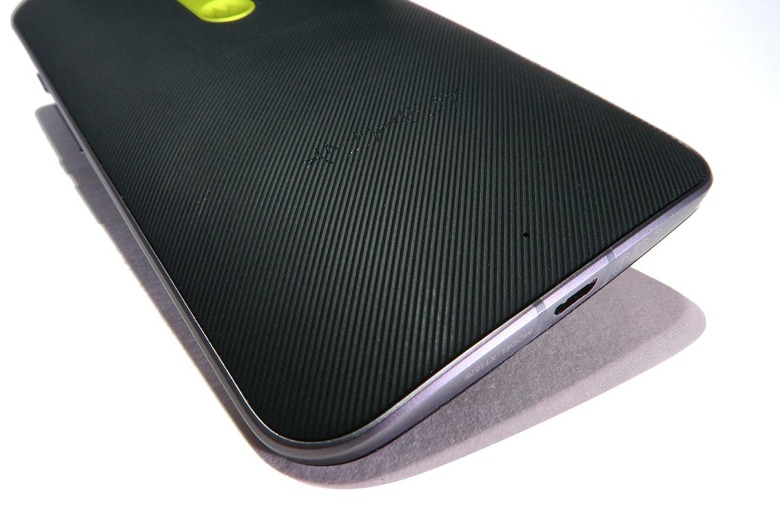 While this iteration of the device comes with "over 1000 color combinations", including wood backs and leather, we're reviewing a device here with a "Soft Feel" inlay on the back, Black back and front, and a "Metallic Lemon Lime" accent. We've opted for a non-traditional ascii-art etching which you can read more about in our Moto X Pure Edition unboxing.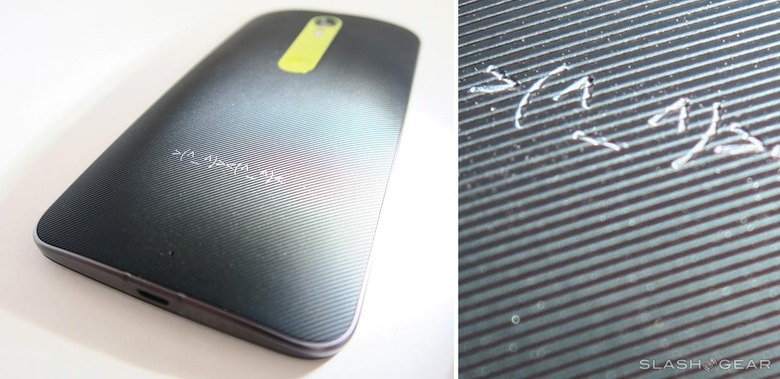 Like we said in our unboxing, you might want to select an accent of a color other than we did. It's very... electric. Try Champagne, Dark Gray, Silver, or Royal Blue. If you want your device to POP, select Metallic Lemon Lime, Metallic Pink, or Metallic Red.
Up at the top of the smartphone you'll find a drawer that pops out when you press in a pin (included in the box). This drawer has a slot for one SIM card (or two if you're in an international market), and a slot for a microSD card 128GB in size or smaller.
UPDATE: This review previously suggested the Moto X Pure Edition only worked with 64GB or smaller microSD cards – in reality, the device takes up to 128GB cards, and is one of the very few smartphones on the market today to do so!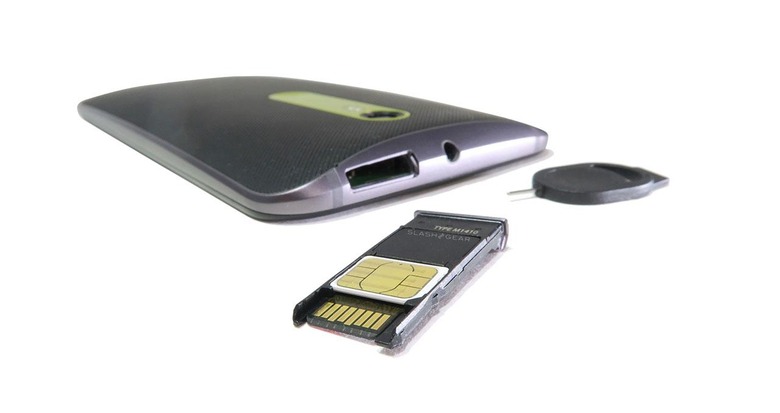 As you'll see in our "Moto X Pure Edition: 5 facts to know" article published earlier this year, you'll see that this device is water repellant, not waterPROOF. Don't dunk it. Don't worry about rain, but don't leave it submerged in a puddle.
MotoMaker
The MotoMaker design process is unparalleled. No other company offers the same customization process in as simple and smooth a manner. The only bummer here in this generation for Motorola is the lack of the USA-based manufacturing plant, this pushing the shipping process back by several days.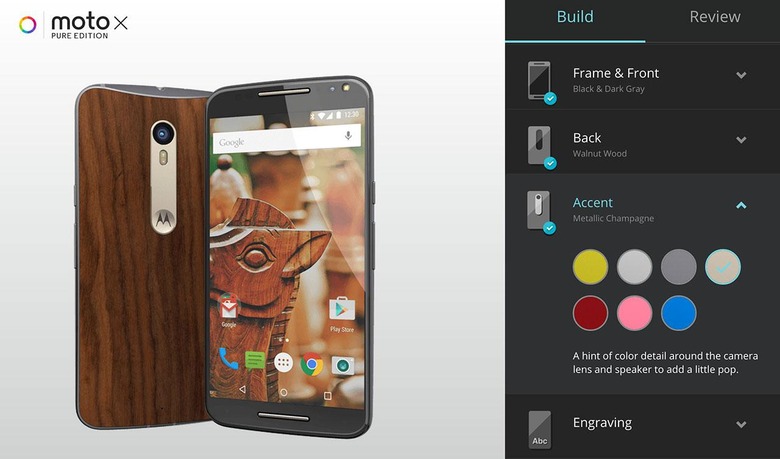 While we've yet to see the design and order-to-ship timeline for a general consumer, our review unit was just a few days (around 5 days) from order to shipment – from China to Bismarck, North Dakota.
Maine excluded, North Dakota is notoriously one of the last places to see fast shipments across the United States, no matter where the shipment is coming from. Motorola got the order here fast.
Camera
The front-facing camera on this device has its own LED flash. This isn't the first time a phone has ever had a light up front, but Motorola's done just about as bang-up a job of implementing said flash as we've ever seen. There's a 5-megapixel camera up front as well.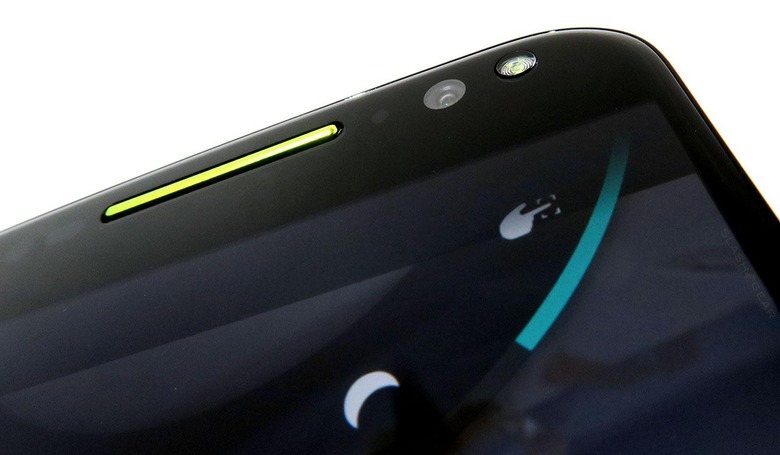 Motorola suggests this device has a wide-angle lens up front, as well. See the results in the gallery below.
The back-facing camera on this device has a 21-megapixel sensor and dual LED flash with Color Correlated Temperature (CCT). Motorola suggests that this set of lights will automatically generate "natural looking skin tones and vibrant colors" so your photos will never have the "washed out" look flash photos generally have.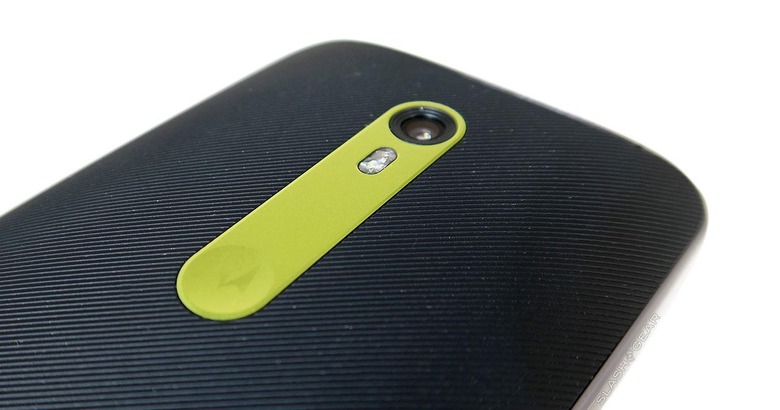 Motorola also employs a Phase Detection AutoFocus system with "zero shutter lag". As it turns out, their claims are pretty darn genuine. Have a peek at a number of shots here captured with moving objects.
The Moto X Pure Edition works with a Sony IMX230 CMOS sensor inside with f/2.0 aperture. Have a peek at a number of examples of photos we've taken with this device of still objects in light and dark environments in the gallery below.
See more images in our big Moto X Pure Edition photo gallery.
[gallerybanner p=404791]
The video you're seeing here was captured in full 4K resolution with this devices's back-facing camera.
Battery Life
This device has a big display with a massive number of pixels in it – it's very bright, and should be very energy-hungry. Lucky you, this device has a 3,000mAh battery, just like the Galaxy Note 5 (again, a device with the same size display).
While the Galaxy Note 5 has wireless charging, the Moto X Pure Edition does not. The Moto X Pure Edition has a quick-charging ability, just as the previous generation did – as does the Galaxy Note 5.
The big deal here, though, is the fact that the Moto X Pure Edition comes with a quick-charging charger in the box. You're going to be quick-charging all the time. Motorola's brand of this is called "TurboPower", and it charges your device up very, very fast.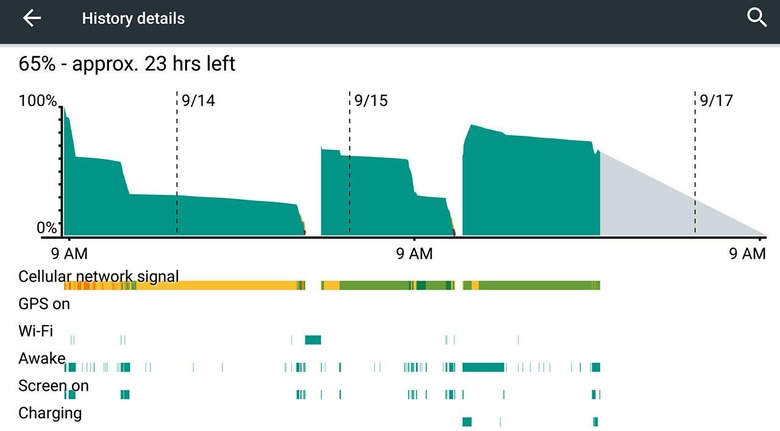 TurboCharging resulted in a 50% charge in about 30 minutes. In 45 minutes, we're at closer to 70% – charging slows as the battery gets closer to full. When you're using the device after it's been "TurboCharged", you'll find the battery running out faster than if it'd been charged with a traditional charger. This is true of all fast-charge solutions we've used thus far, no matter the manufacturer.
The good news is that you'll have at least a day's worth of battery life here just so long as you've let the device charge overnight. TurboCharging to 70% resulted in just about half a day's use (about 12 hours) in our tests.
Wrap-up
Is the Moto X Pure Edition worth the money starting at $399.99 USD off-contract fully customized? Absolutely, at that price. The Moto X Pure Edition is the best value in a top-tier smartphone on the market today.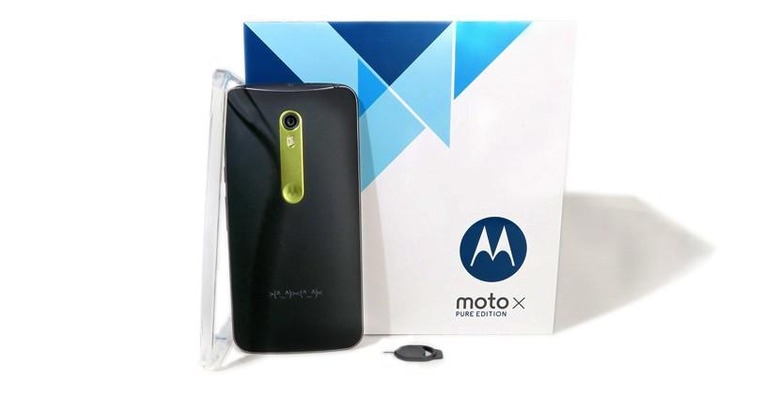 This device has most or all of the features of the most powerful hero phones on the market today and costs hundreds of dollars less than the competition. It's a real welcome surprise, to be sure!