Moto 360 (2019) pre-orders available now, still not made by Motorola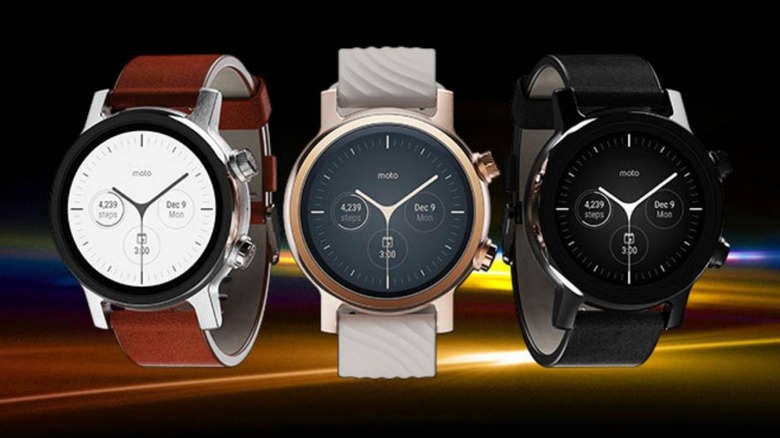 Nostalgia is a very powerful emotion and it turns out it can be a profitable one, too. Just look at the number of retro revivals in the market and on crowdfunding platforms, especially the highly successful ones. The Moto 360 smartwatch may not be that old but, being one of if not the first Android Wear device definitely gives it a place in the annals of history. That name is now making a comeback and you can pre-order the new Moto 360 and expect it to ship in January. That is if you're totally fine that it has nothing to do with Motorola except in name.
Licensing brands and trademarks isn't exactly new but it is sometimes taken as a sign of business troubles. Just look at how Nokia and BlackBerry licensed their names to smartphone makers after their own mobile divisions went out of business. While Motorola is still in the smartphone race, it has long bowed out of the wearables market and has apparently licensed the Moto 360 to eBuyNow, a company whose biggest claim to fame is, well, this new Moto 360.
To be fair, the 2019 Moto 360 definitely looks impressive on paper. Very few Wear OS smartwatches these days can boast of running on the latest Qualcomm Snapdragon Wear 3100 platform. Even fewer will probably claim that their 355 mAh battery can charge to full in an hour or last a full day even. And that's without counting the low-power mode.
It also has nothing that makes it resemble the original Moto 360 and its iconic flat tire display, which is probably a good thing. It looks more like the 2nd gen Moto 360 from 2015 and does bear the aesthetics of modern smartwatches. To put it bluntly, it mostly looks like any other non-sporty classic Wear OS smartwatch in the market today. It might have trouble standing out from the crowd unless you actually knew it was called the Moto 360.
Still, if a Motorola-branded non-Motorola smartwatch is your thing, you can pre-order the new Moto 360 now and have it shipped starting January 10. The watch costs $349.99 and comes in Rose Gold, Steel Grey, and Phantom Black stainless steel cases with silicone and leather strap options. Hopefully, eBuyNow will be religious about Wear OS updates though considering how rare those are, it might not matter much.