More gist for the Dell Tablet PC rumour-mill; D420-based convertible coming in October?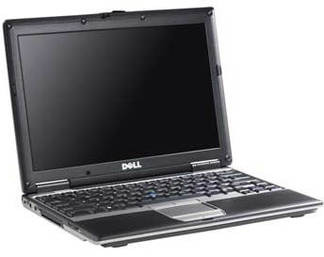 Last October I wrote about the (perpetual) rumour that hardware behemoth Dell were planning a Tablet PC come Vista SP1; back then it was based on a blabbermouth Dell rep at a school conference, now a mysterious jkontherun reader has approached James with some information of their own.
Apparently in the September/October 2007 timeframe (later than the previous rumour, which indicated the end of Spring) we can expect to see a convertible Tablet based on the Latitude D420 notebook design and thus compatible with all existing D420 accessories.  It seems to be positioned as the final swan-song for the range, since the rumour goes that it will be the last model in the D series.
James runs through the current D420 specs and wonders out loud whether they could be what we'll see if and when such a Tablet arrives.  Personally, I'd not just take them with a pinch of salt but bury them under a salt-mine; it might only be five or six months away but considering the speed of the hardware cycle I can't imagine much of anything will be the same.  That basically leaves us with the hint of an active digitiser, widescreen display and optional wireless broadband, as per the tipsters suggestions.
Whether or not this turns out to be true – and there'll be equally large numbers waiting to pooh-pooh it – it certainly shows the enduring nature of the Dell Tablet rumour, a rumour that perhaps is only exceeded by the lure of an Apple Tablet.  If Dell really haven't got a pen-computing option either waiting in the wings or on the drawing board at least, perhaps it's time they checked out the blogs and forums and woke up to the potential market that's frantically waving its credit cards at them.
More information surfaces from Dell on Tablet PC rumours [jkontherun]