Monster launches BackFloat Bluetooth speaker and iSport headphones at CES 2015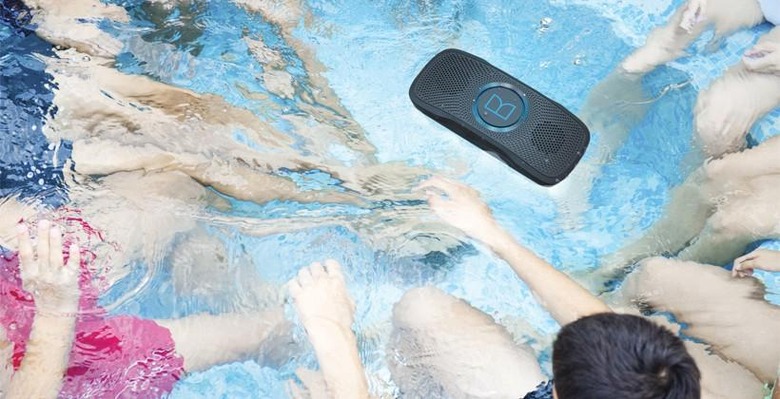 Monster has rolled out a few new audio devices at CES 2015 with new headphones for athletes and active users, and a new floating Bluetooth speaker. The floating Bluetooth speaker is called the SuperStar BackFloat and the headphones are in the iSport family. The BackFloat will be perfect for pool parties later this summer.
The BackFloat is waterproof and can be used in the pool, shower, ocean, or lake. It has Bluetooth connectivity and a 3.5mm aux input for devices lacking Bluetooth connectivity. BackFloat also has integrated microphones allowing for speakerphone functionality. Monster promises lots of bass and great sound quality from the BackFloat and it will sell for $169 when it launches.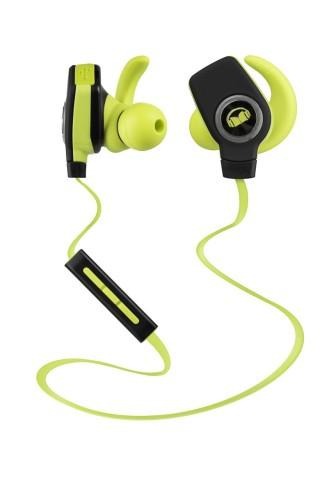 The iSport headphones include two new wireless offerings that use Bluetooth to eliminate wires between your ears and your device. The new models include the iSport Bluetooth Wireless Super Slim selling for $149.95 and the iSport Bluetooth Wireless selling for $129.95.
The Super Slim version of the iSport headphones is slim enough to be worn under a helmet according to Monster. Both sets of headphones are water resistant and promise lots of sound quality. An exact launch date for the headphones is unknown.
SOURCE: Monster