MODE automated home keypad controls up to 6 iPods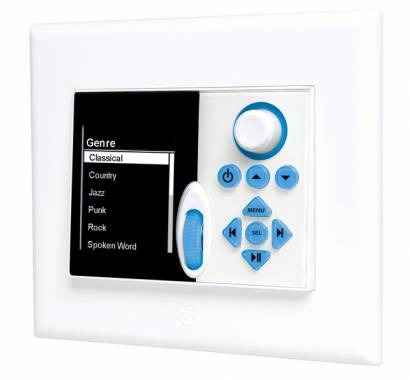 In-wall speaker specialist SpeakerCraft have unveiled their latest foray into the multimedia home market, the MODE Keypad. Designed as an elegant control solution for multiple sources, MODE can interface with up to six iPods, AM/FM radio, XM radio and the company's own jukebox music server, each delivering track and playlist information to the flush-mounted unit's 3 1/2" colour screen.
Supporting macros and infra-red remote controls, MODE's primary interface is a scroll-wheel, enabling speedy flicking through multiple files and channels. A dedicated volume knob illustrates the level of the music through graduated backlighting. MODE is available in black and white.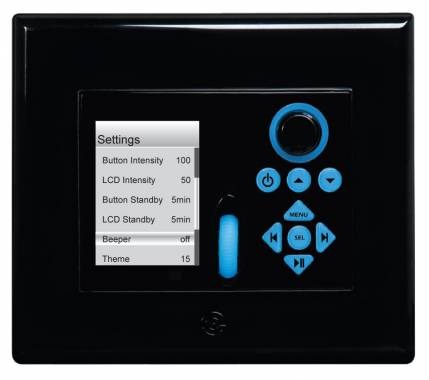 Contact SpeakerCraft for further details.
SpeakerCraft [via Automated Home]