MobileTalk - Cheap international phone calls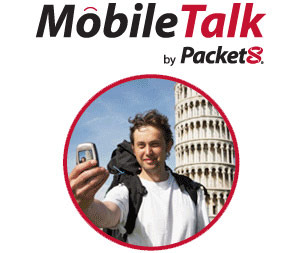 I'm sure many of you know at least one person who lives outside of the country. Maybe it's a friend or maybe it's a business connection. One way or another, if you're making international calls you know they do not come cheap.
Packet8 has a new software, MobileTalk, it's offering at some pretty low rates. Calling the U.K. will cost you just $.02 a minute! Australia comes in at just a penny more and India will charge you $.059. There is a $9.99 monthly fee but still those rates are amazing and so worth it.
Most Smart Phones (Windows Mobile, Palm, Series 60) are compatible with MobileTalk. You just sign up, download the software and go. Sounds likes it's easy to use, as well as easy on your wallet, since you can dial out straight from your contacts list.
MobileTalk lets you make really cheap international calls from your cell phone [via Chip Chick]