Mitsubishi FL6900U 1080p projector is announced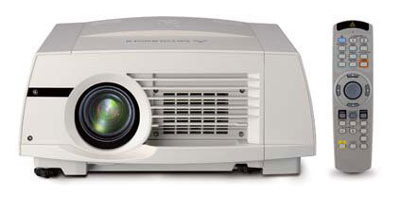 It seems like we've been covering a lot of projectors here on SlashGear lately, but they are in hot demand right now and it's important to know all that's out there, right? The Mitsubishi FL6900U was just announced and it is certainly noteworthy. 
This latest Mitsubishi offering has a 1,920 x 1,080 resolution and an impressive 4,000 ANSI lumens. This projector is no slouch and features a RS-232 control port as well as a motion-sensitive anti-theft alarm.
Hulking is a word that comes to mind when describing this projector. After all, it sports digital keystone correction and automated zoom and focus. Not to mention a hefty price tag. You can expect to pay a whopping $9,995 when the FL6900U is released toward the end of October, but it may very well be worth it if you're in the market for such a thing.
[via Engadget]