Microsoft's Arc Touch Mouse Gets Bluetooth Upgrade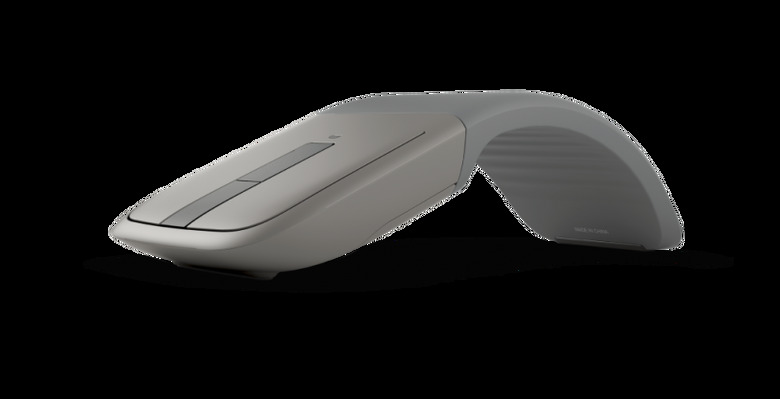 Microsoft's Arc Touch Mouse, first announced back in September of 2010, has been given a modern-day makeover. Announced yesterday, Microsoft will be launching a new version of the mouse that uses Bluetooth connectivity rather than wireless USB, making it easier to use with modern devices.
The new version of Microsoft's sleek mouse will be arriving later this month (it isn't clear when, specifically) at different retailers and the maker's own online store starting at $69.95 USD. It'll feature the same touch strip and curved designed as the previous version.
Users can use a single finger to tap and swipe with the mouse much in the same way as with a smartphone or tablet. There's BlueTrack tech that allows it to be used on almost any surface, it features Bluetooth 4.0 Low-Energy, and will be joined the Wireless Mobile Mouse 3500 Limited Edition upon launch.
The Mobile Mouse 3500 will have three different 3D-textured designs, says Microsoft, that are set to match tablet sleeves. The mouse will launch at the same time as the Arc Touch in the Microsoft Store and other retailers, and will be priced at $29.95 USD.
SOURCE: Microsoft Blog