Microsoft Xbox 360 Arcade internal memory confirmed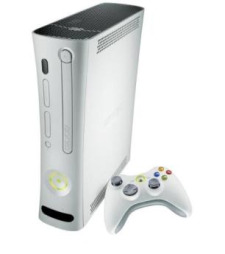 Microsoft have confirmed that the Xbox 360 Arcade consoles will from now on be shipping with 256MB of memory fitted internally.  In a statement made to Xbox 360 Fanboy, an unnamed Microsoft spokesperson described the move as part of "constantly updating" the console's hardware, confirming that the new internal storage is the same size as the external memory cards that were previously supplied.
"We are constantly updating the console's more than 1700 internal components. We can confirm that we are moving to internal memory for the Xbox 360 Arcade. The physical internal memory is the same size as the previous external memory units – 256MB" Microsoft spokesperson
The new memory was first spotted as part of the Jasper 65nm update.  Xbox 360 Arcade consoles previously came with only 16MB inside the box, relying instead on a removable memory card; however the New Xbox Experience now requires more storage to load, and it seems this switch is in part an attempt to reduce errors where users lose their memory card or remove it an an untimely moment.
Of course, on the flip-side it means that new Xbox 360 Arcade buyers will not be able to take their saved games and downloaded content elsewhere, at least not as standard.  The memory card is still available as an aftermarket accessory.