Microsoft Surface 2 and Surface Pro 2 priced and released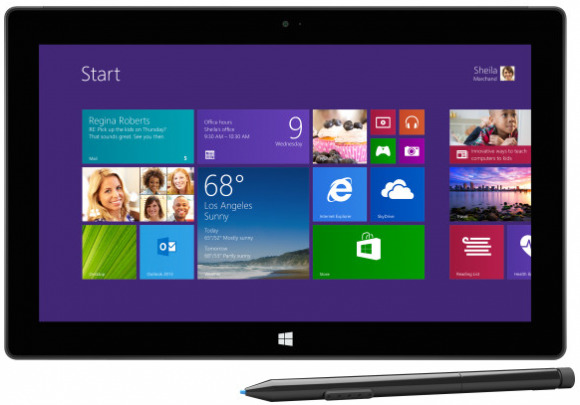 Microsoft has unveiled its latest Surface tablets, the Surface 2 and the Surface Pro 2. All varieties of both tablets are available for pre-order now from Microsoft, and are being offered alongside a variety of different accessories. Earlier this month, it was revealed that 11,000 Delta airlines pilots will be using the Surface 2.
The Surface 2 features a 10.6-inch ClearType Full HD display that can render 1080p videos. Other improvements include a USB boost to 3.0 for faster data transfer rates, and a higher camera increase at 3.5-megapixels on the front and 5-megapixels on the back. Both cameras can record 1080p videos. Not surprisingly, the slate is loaded with Windows 8.1 RT, and is both lighter and thinner than the original surface.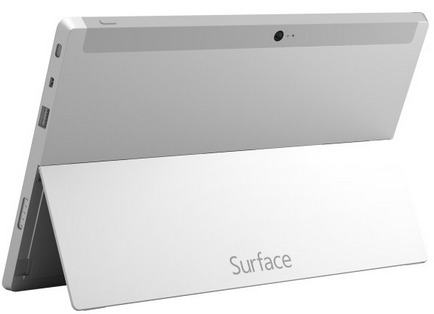 The Surface Pro 2, meanwhile, has been similarly improved over the original version, with a fourth-generation Intel Core i5 processor promising to bring about a 75-percent boost in battery life. Up to 8GB of RAM are possible, with 64GB/128GB models offering 4GB of memory and 256GB/512GB Surface Pro 2 models offer 8GB of memory.
The Surface 2 is being offered in 32GB and 64GB models, with the pricing starting at $449 USD. The Surface Pro 2, meanwhile, starts at $899 USD, with the storage options being listed above. Along with the new slates are a variety of accessories, including the Touch Cover 2 and Type Cover 2, a Power Cover, Docking Station for the Pro 2, and a Wireless Adapter for the Typing Cover.
SOURCE: PR Newswire