Microsoft revamps Windows Phone Dev Center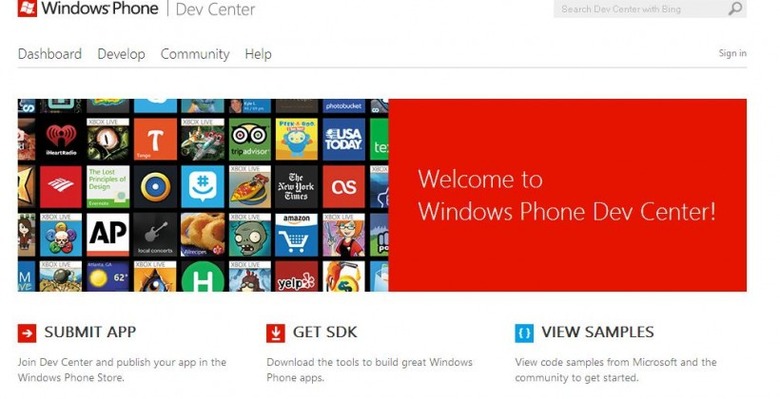 Microsoft has gone to great lengths to make Windows Phone as appealing as possible, adding new features and functionality that will make an appearance in Windows Phone 8 come October. Apps are what really drives a mobile ecosystem at the end of the day, so Microsoft's new Windows Phone Dev Center should help developers keep on top of app development and management going forward. The company has given the Dev Center an all new layout, along with new options and support for PayPal payments.
Developers gain access to some more specialized tools along with the redesign. They'll be able to add in-app purchasing options to their apps directly from the Dev Center, although users will only be able to take advantage of that functionality in Windows Phone 8: Windows Phone 7.8 won't be able to get in on the action. Developers can also submit multiple apps that target the new resolutions that Windows Phone 8 supports, and pricing can be customized on a country by country basis.
Microsoft is also expanding the number of regions where developers can register their apps and where they can get paid. Over 178 markets will soon be available to access the Windows Phone Marketplace, with developers able to be paid in 115 of those markets. Speaking of payment, Microsoft will allow devs to link pubCenter accounts so that apps can be funded by advertisements, and PayPal will be added as a payment option in certain markets.
The ability to beta test apps has been expanded, with developers able to share their apps with thousands rather than hundreds of users, and better analytic tools have been added to the Dev Center to give a better understanding of how well apps perform. It all sounds like a step in the right direction for Microsoft, but we'll have to wait and see if this translates into better adoption for the platform and more marketshare as a result.
[via The Next Web]