Microsoft Q3: Bing, cloud biggest winners, phones still down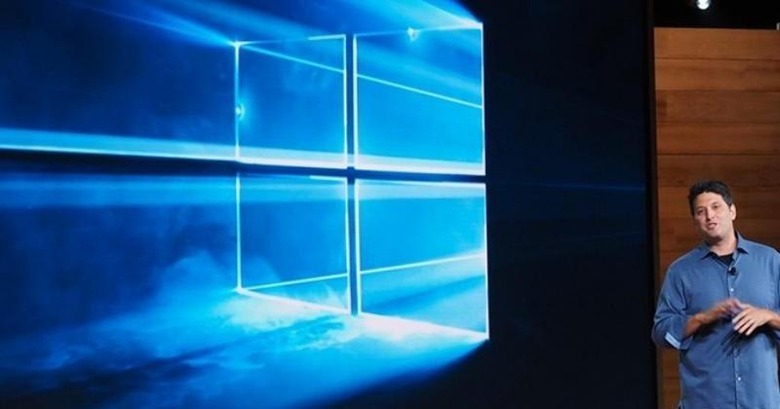 Microsoft's investments and patience with its products, despite criticisms and contrary suggestions, are probably starting to pay off. The company has released its financial report for the first quarter of the 2016 fiscal year, which ended September 30, 2015 and the numbers are quite the mixed bag. Although Redmond is practically reporting a revenue loss, the company is strangely upbeat about the business. The details do hint at some businesses experiencing a growth surge, with things looking hopeful. That is, except for the poor smartphone.
In terms of raw figures, Microsoft might not look like it has something to be happy about. It reported a 12 percent decrease in revenue, from $23.2 billion from the same period last year to $20.4 billion this time around. Operating income took a less steep 1 percent dive at $5.79 billion compared to last year's $5.84 billion. One thing that did go up was net income, which Microsoft reported to have gone from $4.5 billion to $5.4 billion, a 2 percent hike year after year. Drilling down into the details of the report, however, we do see why Microsoft seems to be quite optimistic for the future.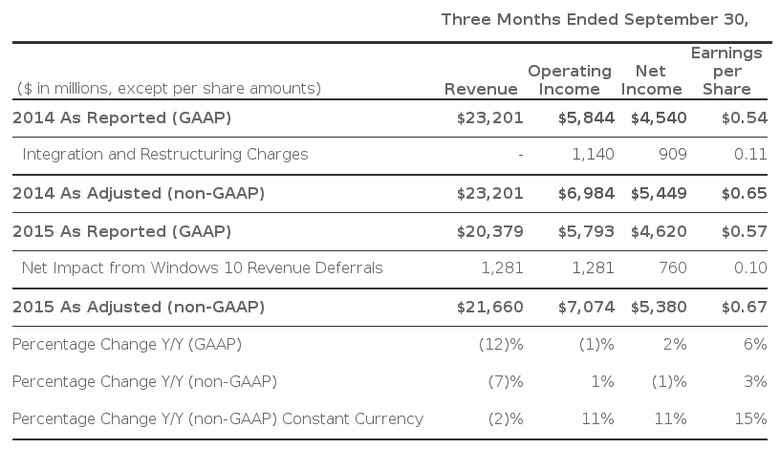 There are a few clear winners here. Office 365 revenue, for example, climbed a staggering 70 percent increase, now reporting 18.2 million subscribers. Overall, its Office and cloud services revenue went up 5 percent. Revenue in Intelligent Cloud, which includes server products and Azure, reported an 8 percent increase to $5.9 billion. One surprising winner is Bing, which Microsoft reports to have a revenue increase of 29 percent. Microsoft has been increasing its push of its search and advertising platform, especially with the arrival of Windows 10.
Hardware, however, was one area where Microsoft experience most of the downward trend. In particular, revenue from phones plummeted by 54 percent. Microsoft, however, isn't shocked nor troubled by this, citing its updated strategy as the root of this change. That strategy has yet to be fully realized once Windows 10 Mobile is out the door.
Microsoft's strategy of pushing much of its products to the cloud is now bearing fruit, showing some promise to CEO Nadella's vision. It is, however, not yet in the clear, especially as far as devices are concerned. The full Windows 10 picture isn't yet complete and we'll need yet another quarter or two to see whether that strategy will also reap rewards and finally allow Microsoft to report revenue gains instead of losses.
SOURCE: Microsoft