Microsoft 'Pink' cellphone blending Zune & Sidekick DNA at CES 2009?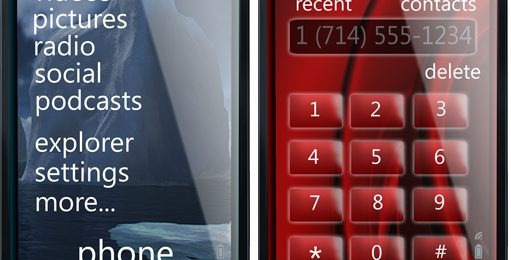 Microsoft execs may be denying that any self-branded cellphone is in development, but somebody connected with the company doesn't seem to have got the same memo.  CNBC's Jim Goldman quotes "a good source" claiming Microsoft are combining the Zune and technology from Danger (the company behind the Sidekick) to create a device offering "true competition to the iPhone".  Codenamed "Pink", a prototype could be finished in time to unveil at CES 2009 in January.
Goldman also has contrasting information on potential release dates.  Some sources are claiming that the new Pink could be released as soon as February, while others suggest a 3GSM announcement with actual shipments not taking place until a year later. 
Microsoft acquired Danger back in February this year, although it failed to snare Andy Rubin, company founder, who went on to helm development of the open-source Android platform at Google.  At the time, Microsoft stated it would "align Danger's nearly 10 years of expertise in the mobile consumer space with Microsoft's vision to provide innovative and compelling mobile experiences to a growing base of customers" but refused to comment any further on potential product releases.  Nonetheless, speculation grew that a consumer-friendly alternative to Windows Mobile was on the cards.
Earlier this week, rumors surfaces that Microsoft planned a Tegra-based mobile device using NVIDIA's new multimedia chipset.  Tegra can offer 720p playback and 3D visuals, and when we stopped by for a demonstration back in June NVIDIA confirmed that the platform was designed with Microsoft's code in mind.
[Zune concept via Zunescene]