Microsoft likely to bring Xbox Live to Android and iOS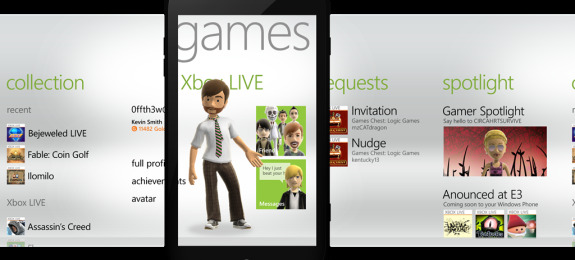 The Xbox 360 is well on its way to becoming an all-encompassing entertainment hub. From live TV to on-demand streaming, to social networking and music, Microsoft's strategy is clearly to make Xbox a central part of your life. And now it's looking to continue that mindset even when you're not at home. Yep, it's time for Microsoft's gaming platform to be fully immersed in the mobile world.
A Microsoft spokesperson was recently quoted as saying, "While the Xbox Live experiences and games always work best on the Windows platform, we understand that some Xbox fans may be using other types of devices. To satisfy that need, we are working to extend a few of our Xbox experiences and titles to other platforms."
It's pretty obvious what platforms Microsoft is eyeing. The company is no doubt preparing to bring a fully integrated Xbox Live experience to Android phones, iPhones, and tablets to make the Xbox brand something that extends well beyond the living room. It's a move that could bring potentially millions of new users to the world of Xbox Live.
But it will also foreseeably erase one of the biggest selling points of Windows Phone, which is its heavy integration with Xbox Live. If consumers want an "Xbox Phone" today, they need to go with Windows Phone, but if that experience is translated to Android and iOS, then Windows Phone loses that competitive advantage. Nevertheless, Microsoft knows that the Xbox name is only continuing to gain value and it will seize any opportunity it can to build on that momentum.
[via Forbes]