MIcrosoft details Windows 8 portrait orientation for tablets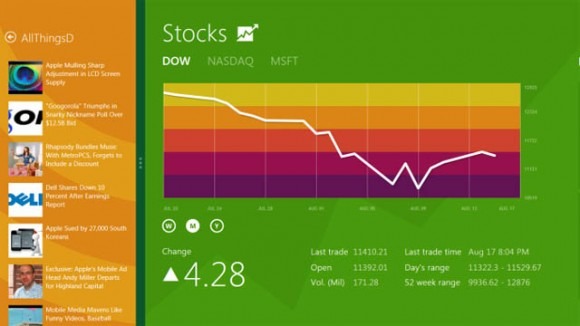 Microsoft has posted more details today on its Building Windows 8 blog, revealing the next-gen operating system's layout optimizations for portrait and landscape orientations. Up until now, we've only seen Windows 8 demoed on tablets in landscape view and those horizontal sweeps of Live Tiles look great. But what happens when you rotate the tablet into portrait orientation?
According to a user study, Microsoft found that there isn't a particular posture, grip, or orientation that's used most frequently. Instead, they've found that "people naturally seek to find a comfortable position and orientation that feels right for what they are ding with the device at the time." With this in mind, Microsoft aims to design Windows 8 to be ergonomically comfortable in either orientation, with most navigation easily accessible with your thumbs.
The Windows 8 keyboard, file picker, and charms have been tuned to work well in both landscape and portrait mode so that both orientations work similarly and users won't have to learn a new layout when they switch to portrait mode.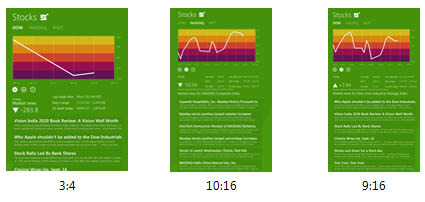 The Windows 8 team is still working on creating a stable rotation and to prevent accidental rotations that can get annoying when you slightly tilt your tablet but didn't intend to change orientation. To further avoid this, Windows 8 will offer a hardware orientation lock.
The team is also working on Windows 8 support for a variety of different screen aspect ratios, such as 4:3 and 16:9. Apps will be allowed to adapt to different screen ratios on the fly but the minimum resolution of a Windows 8 app will be 1024 x 768 to avoid fragmentation across devices or broken layouts due to smaller screen sizes.

[via WinRumors]