Microsoft denies Windows Phone camera location tracking accusations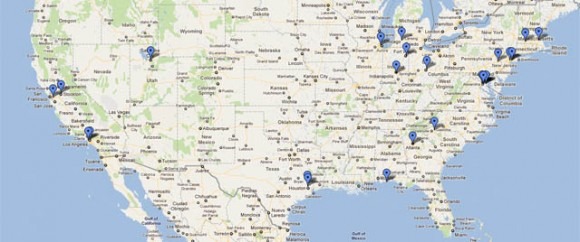 Microsoft has issued a new statement denying the recent accusations that its Windows Phone 7 cameras track location data without a user's consent. Last week, a lawsuit was filed in Seattle alleging that the location tracking feature existed in the Windows Phone camera software, making it a problem on all Windows Phone 7 handsets regardless of manufacturer.
The lawsuit claimed that the camera software tracks and transmits location data to Microsoft even if the owner has opted out of sharing information. According to a unnamed security researcher, analysis shows that the Windows Phone 7 sends user location data to Microsoft's inference.location.live.net even if a user has denied permission when prompted by the operating system.
Microsoft is of course adamantly denying the accusations and is now investigating the claims. A Microsoft spokesperson has released a statement today, insisting that the company does not store unique identifiers with any data transmitted and therefore would not be able to identify or track an individual even with the data collected. The statement is pasted below:
Microsoft is investigating the claims raised in the complaint. We take consumer privacy issues very seriously. Our objective was — and remains — to provide consumers with control over whether and how data used to determine the location of their devices are used, and we designed the Windows Phone operating system with this in mind. The data captured and stored on our location database cannot be correlated to a specific device or user. Any transmission of location data by the Windows Phone camera would not enable Microsoft to identify an individual or 'track' his or her movements.
[via WinRumors]