Metal Gear Survive Debuts At Gamescom 2016, First Metal Gear Post-Kojima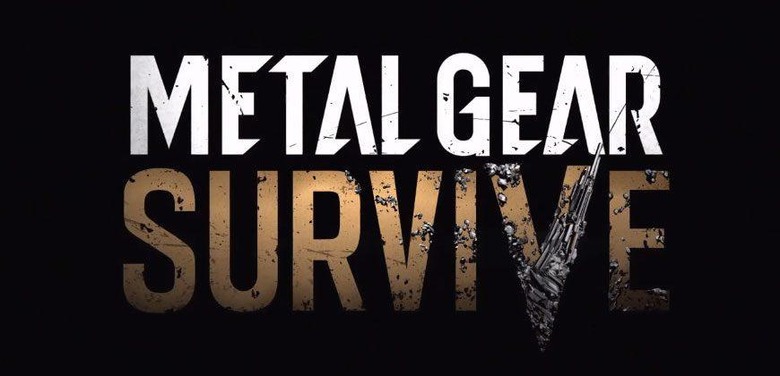 It was only a matter of time before Konami made a new Medal Gear Solid game following last year's departure of series creator Hideo Kojima, but few probably expected it this quickly. The Japanese game developer has announced Metal Gear Survive at Gamescom this week, describing it as a four-player, online co-op survival game that's set after the events of Metal Gear Solid 5: Ground Zeroes, the 2014 prequel to MGS5: The Phantom Pain.
The announcement includes a trailer, below, which emphasizes the point that Metal Gear Survive takes place in an alternate timeline/universe from existing MGS5 games. We see series hero Snake and crew flying away from a tanker ship wreckage in a helicopter, immediately followed by the debris and survivors being sucked up into some kind of wormhole in the sky.
While the trailer doesn't include any actual gameplay footage, it seems as if players will be facing off against a new type of zombified enemy, rather than typical human soldiers. We'll have to wait for more details, but Survival could be Metal Gear infused with the DNA of Resident Evil and/or Call of Duty: Zombies.
The game's official press release notes that stealth will still play a part in Metal Gear Survival, and that players will have access to new weapons and gear. "In a struggle to stay alive on this harsh terrain filled with deadly creatures, soldiers who were previously on Mother Base now must work cooperatively in order to survive [...] with a unique blend of stealth and co-op play mechanics."
Konami confirmed that Metal Gear Survival will be coming the PS4, Xbox One, and PC in early 2017, and that additional details will be revealed at Gamescom throughout the week.
SOURCE: IGN