Meizu MX smartphone official: Pentaband HSPA+ and 1.4GHz dualcore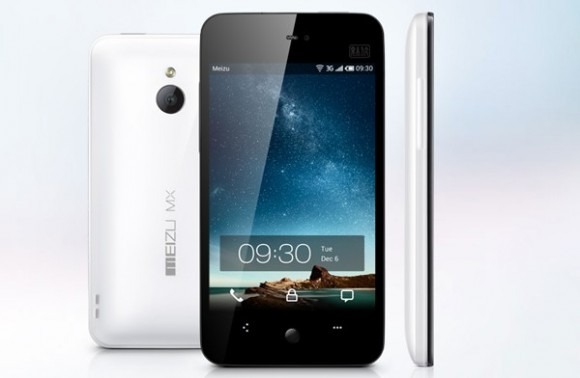 Chinese electronics manufacturer Meizu has finally unveiled its next flagship Meizu MX smartphone, though it's not quite the speed-demon we were originally expecting. A dual-core version running a 1.4GHz Samsung Exynos 4210 chip will arrive before the previously-spotted quad-core version, the faster model not expected to arrive until next year, going on sale in China on New Year's Day. What does MX stand for? There's actually a special reason for such a naming convention, since it actually borrows first two letters from the Chinese characters for the word "dream," or "meng xiang". And that's most likely what Meizu hopes it will be; China's dream phone of the year.
As well as the Exynos processor – paired with 1GB of RAM and 16GB of storage – there's a 4-inch 960 x 640 ASV display and an 8-megapixel f/2.2 backside-illuminated camera with LED flash, all in a phone 10.3mm thick. Connectivity includes pentaband 3G with HSPA+ support – Meizu uses a Micro SIM, just like the iPhone 4S – together with MHL-HDMI and USB Host, and there's a pair of microphones for noise cancellation and a 1,600mAh battery.
Android 2.3.5 will initially ship with Meizu's own customized Flyme OS, though the company has promised an update to Ice Cream Sandwich sometime next year. The MX will be priced from ¥2,999 ($470) when it goes on sale at the beginning of 2012. Any SlashGear readers in China looking to get the Meizu MX when it comes out?
[via Engadget]