Mega launch event to be held at Kim Dotcom's massive New Zealand mansion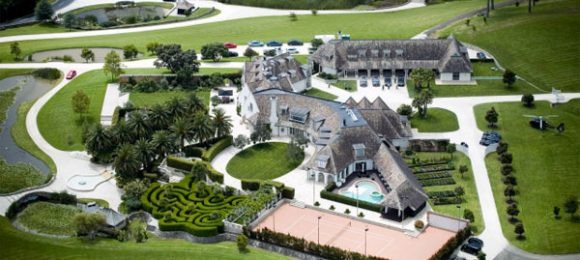 Megaupload's Kim Dotcom is still facing significant legal trouble from the United States over alleged copyright infringement. That case won't move forward until sometime next year. Dotcom has been hard at work on his next service simply called Mega. Back in November, the on-again, off-again Mega service came back with a New Zealand web address.
Dotcom has announced that he is set to host the Mega launch event next month at his personal New Zealand mansion, which was the site of the police raid that landed Dotcom in jail originally. The launch event will be held on January 20, 2013, which is one year to the day after police raided the mansion taking Dotcom into custody.
At this point, there is no clear indication of what will differentiate Mega from the Megaupload site that was closed down due to alleged copyright infringement. Dotcom has announced that the new service will be "powered by legality and protected by the law." Take that with a bit of salt though because Dotcom apparently believed Megaupload to be protected by law as well.
We're not sure what will happen at the launch event, but it's sure to be big. Dotcom tweeted, "Expect a press conference like no other. You know me. I can't do small." Dotcom has been inviting members of the media from New Zealand to register to attend the launch at his mansion. There should be lots of details on both the service and the launch event shortly after it starts.
[via TechCrunch]