Meet Andy the ROVIO WiFi-enabled mobile web cam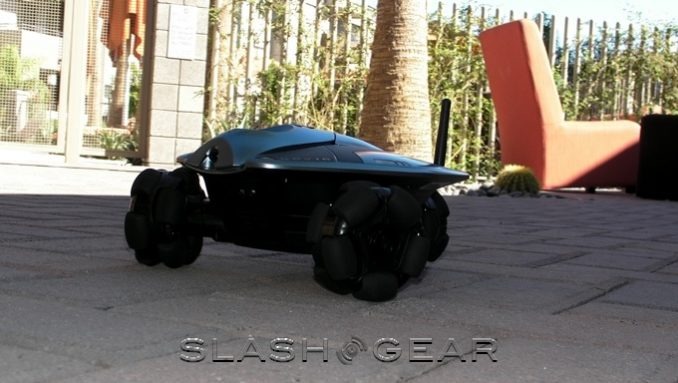 WowWee ROVIO should be at the top of everyone's list this holiday.  ROVIO is a WiFi-enabled mobile web cam that lets you see, speak and hear from anywhere in the world as if you were right there in the room.  I'm on the road a lot so my dogs are often home alone with friends and family.  With ROVIO, I'll be able to speak to them and visually check up on how they're doing from any web-enabled devices such as a laptop or even your iPhone 3G's mobile Safari browser.
Onboard, ROVIO has a single USB-connector, self-navigation capabilities, microphone, head-mounted moveable camera, speaker and best of all he's capable of moving in any direction.  Unfortunately, he's not able to climb stairs.  He comes with a charging dock to keep him powered up and on track.  The charging dock is ROVIO's power source, home base and point of reference.  When his juice is running low, the web-based interface will let you know and with a simple click ROVIO returns to his charging dock to recharge.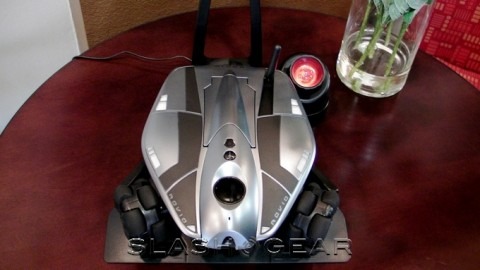 I received three additional TrueTrack Room Beacons from WowWee to help expand ROVIO's perimeters.  Unfortunately, the True Tack Room Beacons accessory is sold separately.  ROVIO cost under $300, depending on where you buy him.  Make sure to check out ROVIO on TopTechGifts as a must have tech toy this holiday season!
Full demonstration and review coming shortly, so check back in a few days!
]