MATRIX Juno beverage chiller is like a microwave, but cold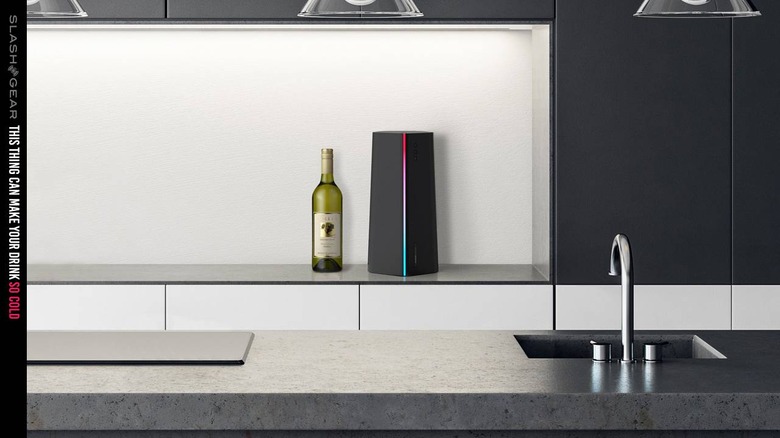 The MATRIX-made device Juno is made to modify the temperature of your drink with thermoelectric cooling (TEC) technology thats "as simple to use as a toaster." This system is made for a countertop in a kitchen, and aims to "rapidly and precisely chill any beverage." No more waiting for ice cubes or a refrigerator for you – so long as you're still OK with waiting just a couple minutes.
Juno works with a relatively fool-proof system of operation. The user inserts a bottled or canned drink – or pours their drink into a Juno custom container – and presses a single button. The button is one of two, both connected to "preset favorite temperature settings." After a few minutes of waiting, the drink can be removed, chilled to perfection.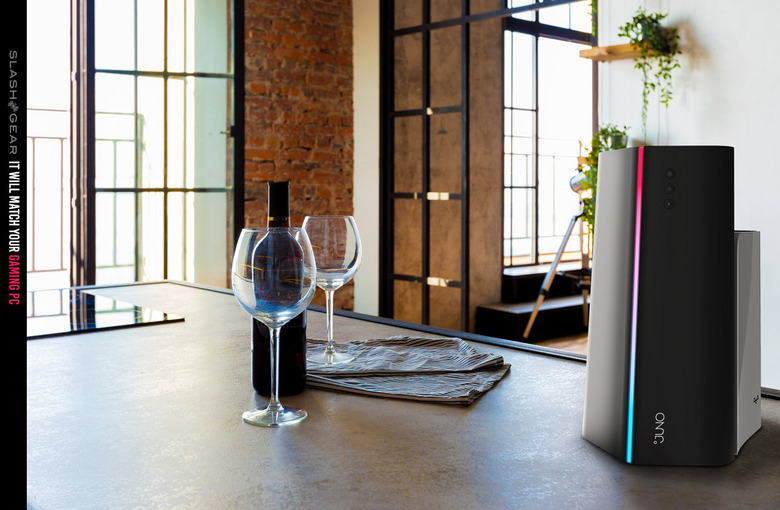 This system is approximately 8-inches by 13-inches by 16-inches, made to fit on a standard kitchen countertop. This device can work with bottles or cans up to 3.5-inches in diameter and 12.5-inches in height. That'll cool up to and including the size of a standard champagne bottle.
Juno uses a TEC engine with a proprietary mixing mechanism to surround a chosen container with a liquid bath. This system uses the Peltier effect – an electric-current-driven transfer of heat from one material to another. With the Peltier effect in play, this chilling system is able to avoid refrigerants and/or other dangerous chemicals or more traditional, far slower means of cooling.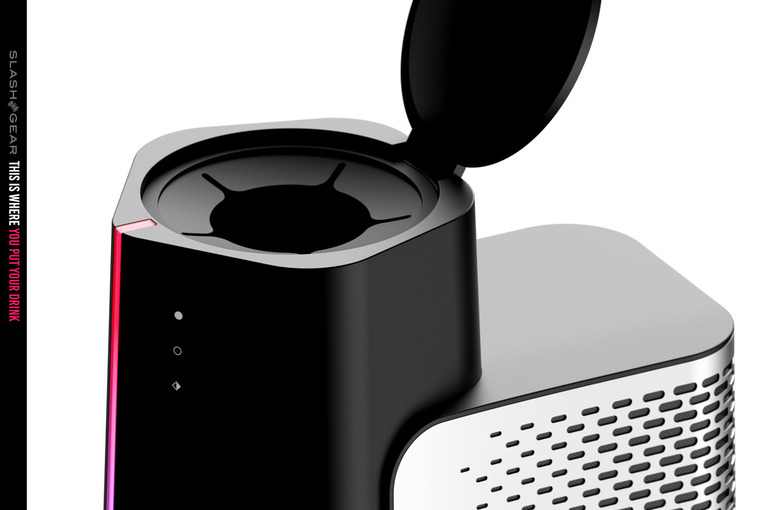 According to the folks at MATRIX, the Juno can chill a 12oz can of beer in 2 minutes from room temperature (72 degrees F /22 degrees C) to its optimal temperature of 39F / 4C. From room temperature, a 750ml bottle of wine can be cooled to its optimal temperature (49F/9C) in 5 minutes.
Users can preorder the Juno drink cooler starting on January 5, 2020. Shipping is expected to begin in Q3, 2020. Users will be able to order this piece of equipment for $199, provided they order in the pre-order period – the otherwise-standard price will probably be closer to $299 (MSRP).