Massive Transformers collection on eBay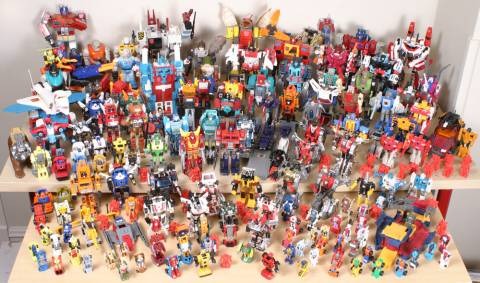 Admitting this might make me a childish geek, but I don't care: when I saw this awesome, huge collection of Transformers on eBay I wanted to squeal.  I imagine there are an awful lot of other people who'll have similar reactions to a set of toys that so encapsulates a childhood era.  They've been gathered by a games programmer who is selling in order to be able to quit his day-job for six months and programme full-time; right now bidding is up to $2,950 with the reserve still not met, but he admits to having had one offer to end the auction for $12,500 which is, apparently, above the reserve price.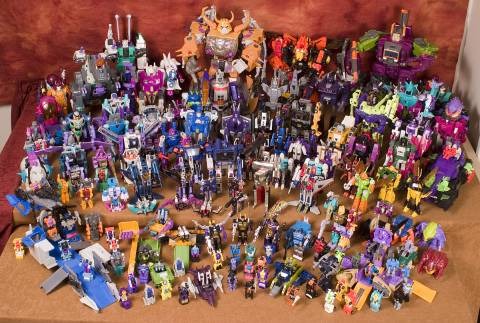 It's a massive collection, with toys from the G1, G2, Beast Wars, Beast Machines, Energon, Japanese limited edition ranges and more, complete with most of the boxes, different accessories and all of the instruction leaflets, information cards and those tech-spec things that you could only read with a piece of red acetate.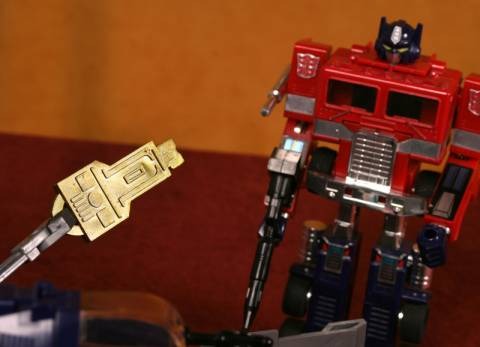 I've just had a fun ten minutes looking through the photos and trying to identify which Transformers I had and which I wanted; unsurprisingly the latter list was far longer than the former!