Marshall Major headphones & Minor earphones get official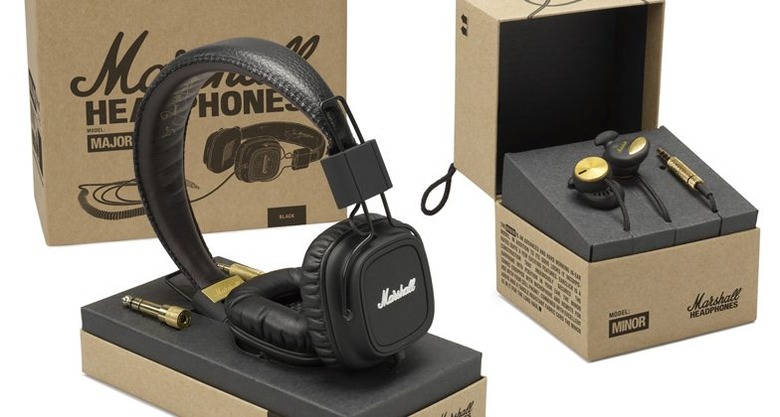 After teasing us for the past few weeks, Marshall has finally outed its Marshall Major and Marshall Minor headphones and earphones. The affordably-priced pair cash in, unsurprisingly, on the near-legendary reputation of Marshall amps, but do seem to have a few abilities of their own; the Marshall Minor in-ear buds, for instance, have a special EarClick "lock" to increase stability, as well as an in-line microphone for hands-free use with your phone, while the Marshall Major earphones can fold down for easier transportation.
The Major headphones come with a 6.3mm adapter and a 1m extension cable, and are constructed from the same vinyl used in Marshall amplifiers complete with the "original Marshall texture." They're priced at $99/€99 and available now.
Meanwhile the Minor earphones come with a regular stereo adapter – for use with non-handsfree devices – a cable clip and four different sizes of earbud. They're $59/€59 but currently sold-out.