MacBook Air screen glitch fix released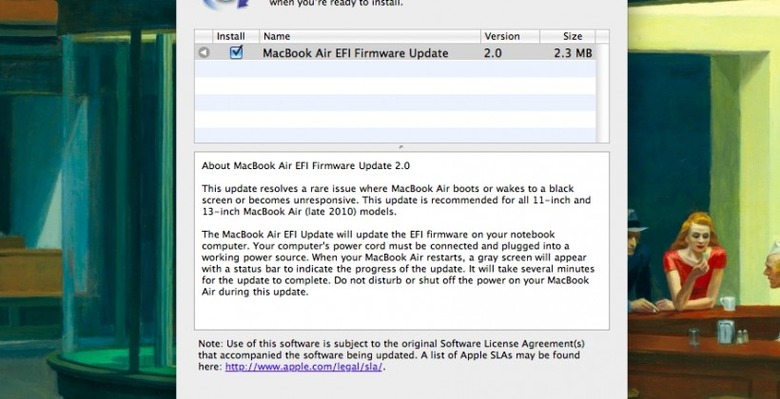 A new Apple update for the MacBook Air has been released, that supposedly addresses the intermittent display glitches some owners of the new ultraportable have reported. The "MacBook Air EFI Firmware Update 2.0" is recommended to all 11- and 13-inch MBA owners, and "resolves a rare issue where MacBook Air boots or wakes to a black screen or becomes unresponsive."
Apple was tipped to be readying just such an update back in early November, when internal documents leaked suggesting customer support reps should reassure MacBook Air buyers that a fix was being developed. A 1.98MB download, it's available through the Software Update function in OS X and demands a reboot afterwards.