Mac Catz Titanfall STRIKE3, RAT3, FREQ4D, KUNAI Hands-On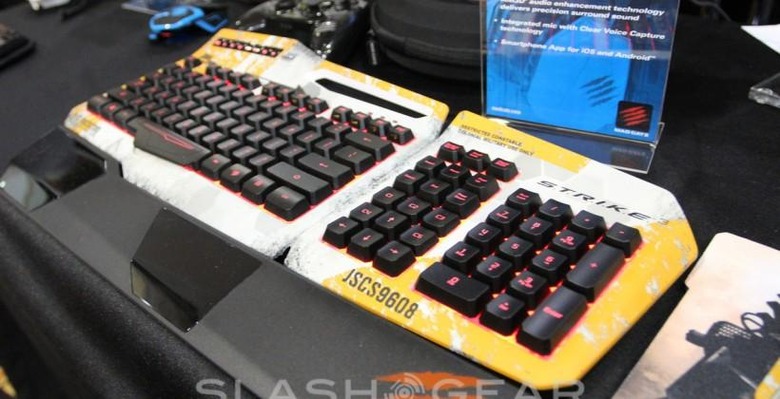 The full Titanfall gaming accessory collection is being made available for up close and person looks by the press this week from Mad Catz, mice to headphones to keyboards and back again. What we're looking at here is Titanfall versions of a set of classic designs as well as new iterations, with orange and white and gray on tap. And they all feel rather excellent to wear and utilize, as well.
First up is the Kunai stereo headset, made for the Xbox 360, bringing on a new exclusive set of Titanfall Decals for the release later this year. This headset allows independent game and voice volume control, "robust" stereo audio, and a set of Titanfall decals you can stick at will – neat!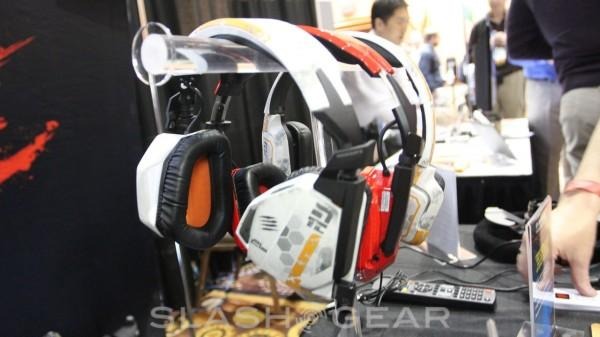 There's also the FREQ4D, a relatively large set of blasters for your ears with 4D sound and ViviTouch Technology inside. These work with 50mm drivers with Neodymium Magnets inside as well as an integrated microphone. These also come with an exclusive set of Titanfall decals as well.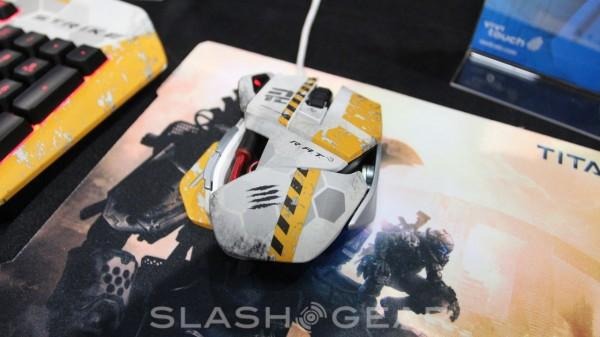 The Titanfall iteration of the RAT3 mouse looks just as sharp as ever, working with a gaming-grade 3500 DPI laser under the hood, "precision aim mode" and customization abilities galore. This little beast comes in white, black, and gray colors with orange splashes just like the rest of the set as well. You'll also see it resting on Mad Catz GLIDE3 "gaming surface" – aka mousepad – with a massive move surface and low friction fabric weave – and the bottom isn't about to move on accident, either.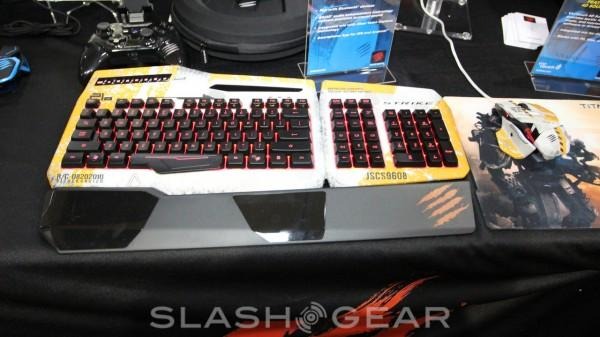 Finally there's the STRIKE3, the final bit of this Titanfall collection. Working with PC-optimized action you'll have 12 programmable macro buttons, a fully customizable RGB backlit range of buttons, and key membrane optimized for responsiveness. This machine we're seeing in full white and orange machine splashes of color and readiness for the next mech beast of a game this year.
The whole lot is available for pre-order and reservation over at Mad Catz, as is a new set of device we're still getting hands-on with as we speak. Have a peek at our CES 2014 tag portal for more action throughout the week, and don't forget about the gaming tag portal while you're at it!