LuxuryRide Cart - It isn't your regular old golf cart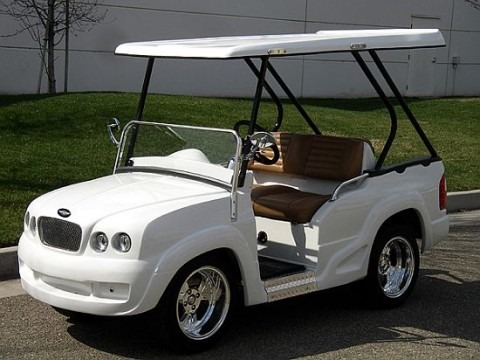 Everyone, and I mean everyone, wishes they had a golf cart. If you say you don't then you are lying. I'd be happy with a plain old golf cart, myself, but if I were going all out then the LuxuryRide Cart would definitely catch my eye.
It just plain looks awesome and it should, it features new Club Car chassis and heavy-duty fiberglass chassis, custom seats, custom front grille and 12" aluminum sports wheels along with optional limo hard top, custom paint, rear golf bag holder and AM/FM radio/CD player. It has everything worth being seen with.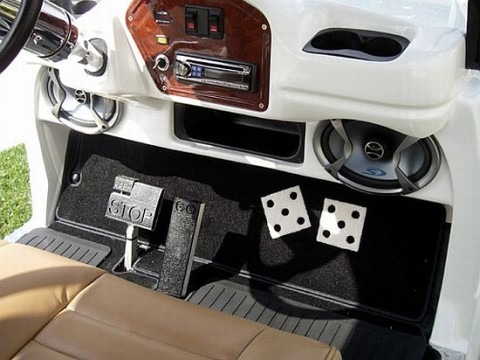 You have your choice of electric or gas with the prices being $22,450 and $23,350 respectively. Personally I'd go with the electric so you could stay green on the green. I know, it was a horrible pun.
LuxuryRide Golf Cart With Optional AM/FM/CD Player [via Born Rich]