Lumigon T2 HD luxury smartphone rocks with Bang & Olufsen audio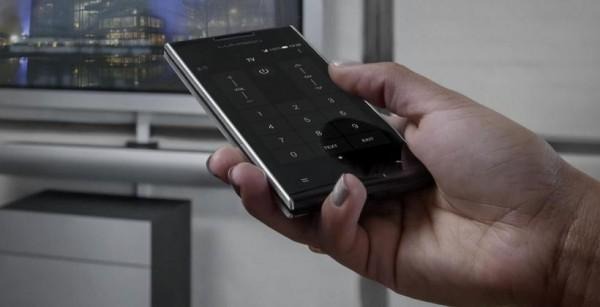 Expensive luxury smartphones are not uncommon, but few go beyond simple brand association or glittering or shiny cases. The Lumigon T2 HD might just be one whose features justify the price, but that price will definitely still be a major deterrent.
Lumigon made a name for itself in the smartphone scene with the T1 smartphone that was scheduled for unveiling in MWC 2012. What made that device interesting was really the speakers. Produced by acclaimed audio experts Bang & Olufsen, the T1 promised to deliver a quality audio experience. The T2 HD, fortunately, carries on that hallmark, and it's not just with the smartphone's built-in speakers. Lumigon is shipping the T2 HD with in-ear Hi-Fi headset that is also advertised to offer that same crystal clear sound up close.
That, however, isn't the only trick up the T2 HD's sleeve. Riding on the popularity of selfies, Lumigon has slapped on what it calls the FrontFlash, a front-facing LED flash that goes well together with the 2.4 megapixel front-facing camera to make a killer selfie combo. On the rear side you have a 13 megapixel camera with a lowlight backside illumination (BSI) sensor. The smartphone has support for a variety of connectivity options such as WiFi 802.11 b/g/n, Bluetooth 4.0 with A2DP, NFC, and 4G LTE.
For all those features, some hardware specs might fail to impress. The 4.3-inch screen is just enough for 720p with a pixel resolution of 1280x720. The processor is strangely a 1.7 GHz dual-core Qualcomm Snapdragon, though it is paired with a rather large 2 GB of RAM. For internal storage, buyers will have a choice of 32 GB, 64 GB, and a whooping 128 GB. The T2 HD runs Android 4.3 or Android 4.4, depending whether the OTA update has reached the device. All of these are enclosed in a IP65 rated stainless steel body that is designed to exemplify Scandinavian minimalism.
The Lumigon T2 HD is scheduled to launch in the second quarter of this year and can be bought from Lumigon's webshop and selected stores. The device will be available in white, but a limited 24-carat gold edition will also be available. This is no doubt a luxury smartphone, with a price tag of 730 EUR, hitting just above the $1,000 mark.
VIA: Android Community