Lumia 950 And 950 XL Get 1yr Of Office 365 Personal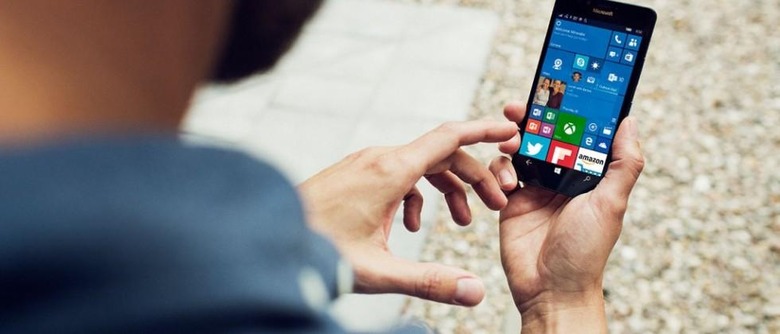 Microsoft is hawking Office 365 Personal with the Lumia 950 and 950 XL, doing so to show off "the power of Windows 10." Those who pick up a Lumia 950 or 950 XL will also be able to use Office 365 Personal on their Mac, PC, or tablet, making it easier to swap files between devices and open them regardless of which bit of hardware is on hand at the moment.
The Lumia 950 and its bigger sibling, the 950 XL, are the most powerful Windows smartphones out there at the moment, and Microsoft is keen to make sure its users utilize it to the fullest. Part of that mission involves getting users on its mobile Office apps, and that's why it will now be giving away a year of Office 365 Personal with new phone purchases.
Lumia 950 Review part I: Continuum desktop over "phone"
The Office subscription has a $69.95 USD value, and is particularly welcomed due to its availability on PCs and Macs, as well. Mobile Office apps available include Excel, Word, and PowerPoint. These are complemented by a terabyte of OneDrive storage.
This isn't the firs time Microsoft has offered such a perk, of course. Back with the Lumia 640 and 640 XL, Microsoft likewise offered buyers a year's subscription to Office 365 Personal. According to the company, "We were thrilled with the response." To get the deal, buyers should head into the Lumia Offers app.
SOURCE: Windows Blog