Logitech Says Nothing's Wrong with Revue, Will be at CES 2011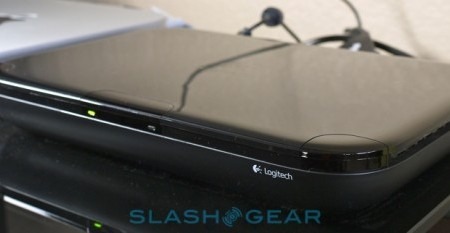 Over the last few days, there's been a lot of rumors and speculation regarding Google TV. We've heard it being said that Google TV would miss CES 2011 altogether, while companies would be freezing their plans for the Internet-on-your-TV idea from Google entirely. Further, it was being said that Logitech was freezing production of their Revue set-top box, while Google worked on a new version. Apparently, that last bit isn't true at all. In a recent blog post, Ashish Arora confirms that there's nothing wrong with the Logitech Revue, and that they will, indeed, be showing off Google TV at CES next year.
Arora states that Google and Logitech still have a working, and collaborative working relationship going on, and both companies are hard at work on making Google TV better, based on feedback they've received from owners. He also says that Logitech is committed to GTV, and bringing it to the world.
"Those familiar with our product know that we don't need to modify the Logitech Revue box to deliver software enhancements. Each of our customers will receive periodic over-the-air updates whenever Google and Logitech release changes to the Google TV platform. Logitech Revue boxes purchased at launch in October, as a holiday gift in December or to follow basketball in the spring, will all be the same and will all benefit from the same software updates," writes Arora.
At the end of the post, Arora says that after the holiday break, the Logitech Revue team will be ready to go, and will be heading off to Las Vegas, where they will be showing off Google TV.
[via Logitech]