Livescribe+ for Android goes live to bridge analog and digital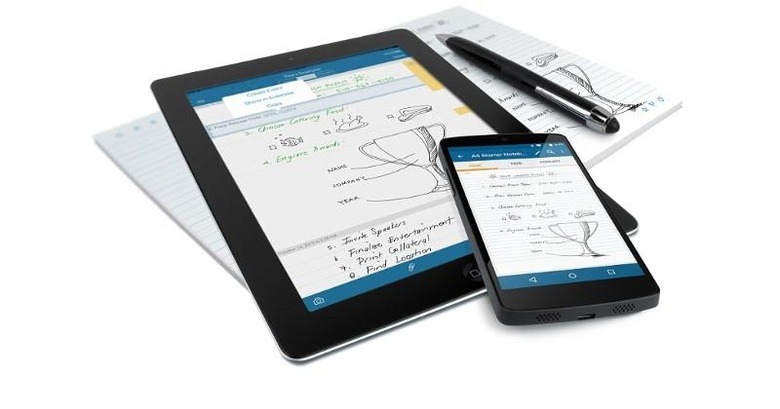 The pen is mightier than the sword, or so they say. And that holds true for some even in this digital age of cloud storage and note-taking apps. And thanks to Livescribe and its line of smartpens, you don't really have to make a hard decision between the two. And now, you don't have to turn into a green-eyed monster just because you root for the green robot. Yes, Livescribe+ is finally out of preview and now available to all on Android to take their scribbles to the digital frontier and beyond.
Once an exclusive advantage of iOS users, Livescribe has been promising Android support for some time now. We caught a glimpse of that at CES 2015 early this year and late last month, it put that same Android version in beta form. Now the wait is over and you can download the apps at your leisure, no strings attached. Except, of course, for the purchase of a Livescribe 3 smartpen.
Yes, you read "apps" right. There are actually two apps in this release. The Livescribe+ app is the one Livescribe users will be familiar with. It's the meat of the Livescribe experience and is what you'll use to draw or write, convert scribbles to text, record and play audio, and everything else you can use with a smartpen.
Livescribe Link, on the other hand, is something a bit peculiar to Android. It's not actually an app but a service that manages the connection between Livescribe+ and the pen. It may sound superfluous at first, but there's a promise coming. The Link could soon provide the connection between the pen as well as 3rd party apps that will make use of Livescribe's SDK. So yes, there might soon be a whole bunch of apps that take advantage of the pen's features. As a bonus, the Livescribe Link app also acts as a sort of test to see if you device will be able to support Livescribe even before you put in an order for the pen.
One feature that the Android version doesn't have yet that its iOS counterpart has is the ability to automatically send notes to Evernote or OneNote, but that's promised to come soon. Other than that, all other features are there. Livescribe+ and Livescribe Link are free to download on Google Play Store, but a Livescribe 3 pen will set you back $150. And that's not yet including the special notebook's you'll need. The app is compatible with almost any Android device running Android 4.4.2 or higher, but just to be sure, Livescribe provides a handy list as well.