Lily smart speaker is a personal Chinese language AI tutor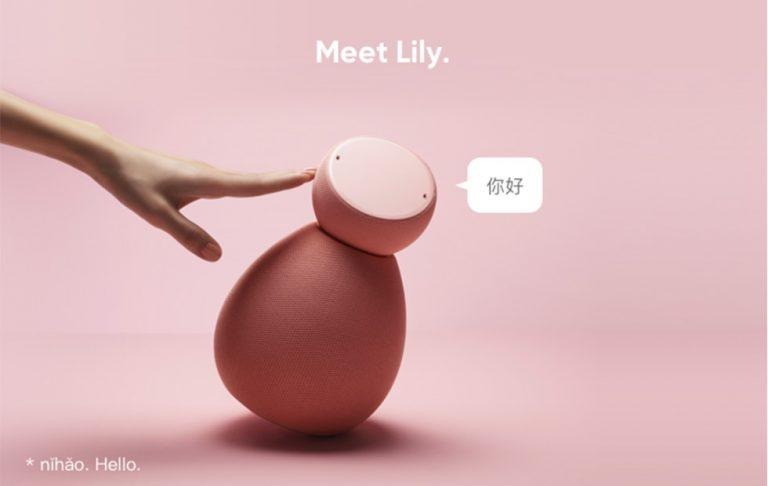 A crowdfunded smart speaker called Lily is a personal Chinese language tutor, according to the team behind it. This is the first smart speaker designed to teach language learners how to speak Chinese, doing so in a natural way that includes interactive conversations and vocabulary-based language games. The team behind the speaker anticipates launching Lily in March.
Unlike most smart speakers, which revolve around assistance in performing tasks and getting information, Lily is designed to teach Chinese. The speaker is voice-controlled and has a vaguely robotic shape, offering a variety of language-based features and a companion app that teaches Chinese characters.
According to the speaker's Indiegogo campaign, the model was created by machine learning engineers with voice processing specializations, as well as Chinese language learners, the end result (hopefully) being an intelligent speaker that'll help English speakers learn one of the most difficult languages without hiring a living tutor.
Lily features an AI that supports interactive conversations, as well as vocabulary training, voice assistance in Chinese, real-time Chinese translations, support for learners ranging from beginners to advanced speakers, help preparing for Chinese language exams, and lessons on correct pronunciation.
In addition to the speaker itself, the team has developed a companion app that covers the writing and reading aspect of Chinese language learning. The speaker itself is being offered in six color options and features a touch panel for on-device controls, though the speaker is 100-percent voice controlled.
Lily was fully funded on Indiegogo, where the is offering the smart speaker starting at $149 USD with anticipated shipping in March.