LG X110 HSPA netbook: Live Images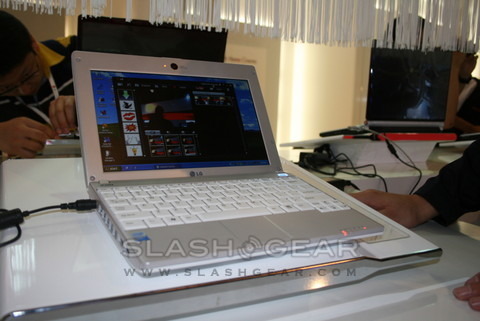 LG unveiled their new netbook, the X110, at IFA 2008 today, and while as expected it's based on the MSI Wind, the company has added lashings of connectivity that push up both usability and price.  That includes a choice of built-in 3G HSPA and GPS modules.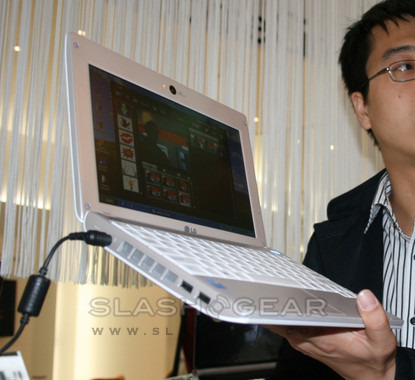 The X110 has a 1.6GHz Intel Atom 270 CPU with either an 80GB or 120GB hard-drive and up to 1GB of RAM.  A 6GB SSD is an option.  It has a 10-inch display running at 1024 x 600 and weighs 1.19kg with a 3-cell battery.  A 6-cell pack is an option.
OS is Windows XP Home, and the X110 will be available in multiple colors including white, silver and pink.  It will be available in Europe at the end of September, priced between €399 and €499 ($586 to $733).