LG webOS 2.0 for Smart TV brings the speed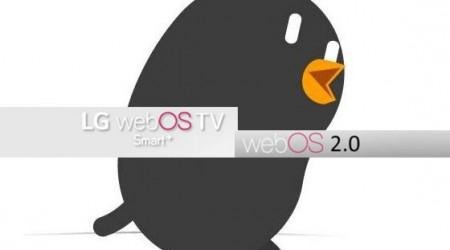 LG has made clear their intentions to bring the next generation of TV user interface to the masses with webOS TV 2.0. This system will be appearing on next-generation televisions from LG, and will include features that make it both faster and more convenient to the user. This system will be appearing only on LG Smart+ televisions, and it's unclear at the moment which currently-released televisions will be getting the update – if any will, that is to say.
This system will have new smart functions with a 2015 New Magic Remote. This piece of equipment will be the size of a "normal remote" – it also has a numeric keypad that allows you to key in your channel manually. It's like moving forward, only backward, with the features everyone wants on their ultimate remote control – just what LG wants to make a reality here.
This controller will be Universal – able to control all of your LG devices. It'll have smart functions and movement through your webOS TV 2.0 system, and it'll be standable. That just means it's able to be stood up on its short end – so you don't lose it in the couch.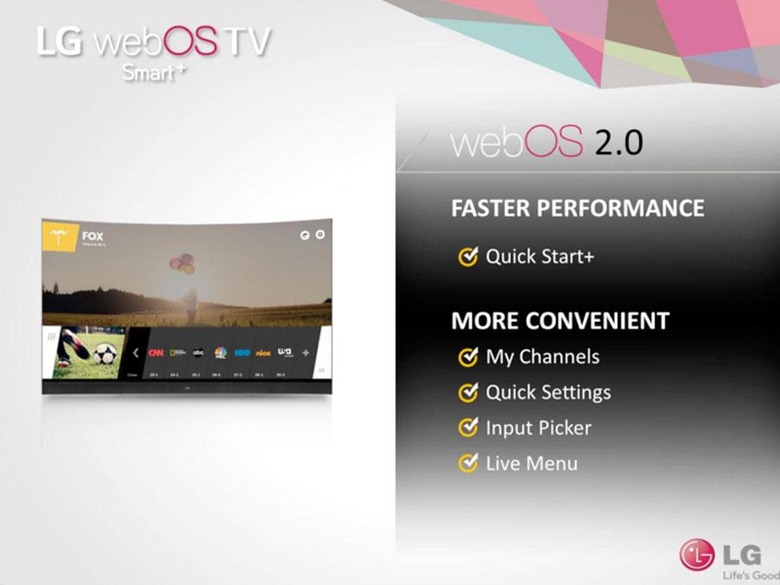 LG's webOS 2.0 tv system will include a new Quick Start+ feature that allows you to jump from OFF to playing content a lot quicker than before.
You'll also find "My Channels" – kind of like bookmarks. You'll find Quick Settings – for your most-used settings. You'll find Input Picker – a much easier-to-use system to pick what hardware is pushing media to your screen. Finally, you'll see Live Menu – ready to roll at a moment's notice.
Stick around as we see more LG TV action at CES 2015 starting on Sunday, the 4th of January, live from Las Vegas, Nevada!