LG V20 confirmed, to be first non-Nexus Android 7.0 phone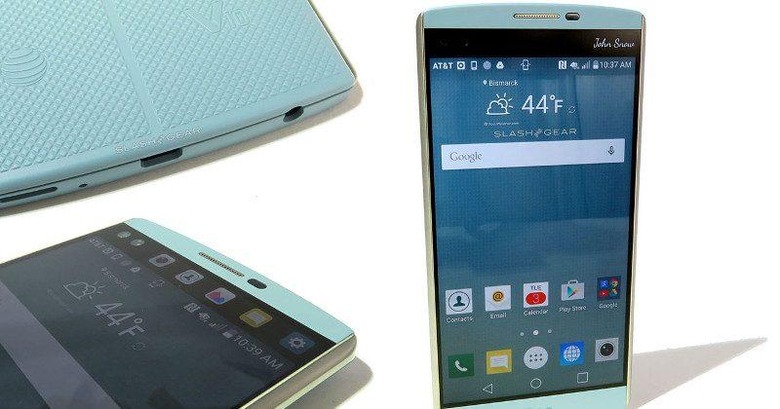 There are perks to having a close, working relationship with Google, especially after making not one, not even just two, but three Nexus smartphones. That is something that LG is now boasting as it reveals, to no one's surprise really, that there will, indeed, be an LG V20 coming soon. Sometime in September, in fact. More than that, LG is also boasting that it will be the first smartphone that isn't a Nexus that will come with the shiny new Android 7.0 Nougat.
LG may be downplaying the profit benefits of Nexus devices, but it definitely benefits from its ties with Google, allowing it to call dibs on many Android releases, whether it be the first to offer an update to existing phones or, like now, the first OEM to come out with an Android 7.0 smartphone that isn't a Nexus. Given that Android Nougat is rumored to be rolling out later this month, Samsung definitely can't make that same boast for the Galaxy Note 7, which is already set to debut in two days.
Other than that particular fact, details on the LG V20 are pretty slim, officially or otherwise. LG does say it will announce the smartphone in September, most likely during IFA 2016. So in typical LG fashion, it is already starting the piecemeal revelation of features and products that it will be showing off there.
LG does seem to hint that, at the very least, the V20 will carry on the rather unique legacy of the V10 before it. It is particularly proud of both the dual-camera selfie it uses as well as the second screen strip that it proposes to be more functional than, say, a curved side edge. That smartphone also boasted of a Hi-Fi 32-bit DAC for audio.
That said, while the LG V10 did garner some interest because of its novelty, it might not have exactly been the hot item that LG hoped it would be. It will definitely be interesting to see how much further LG will be able to take those unique characteristics of the V10 to make the V20 a more compelling option, perhaps like modular features. LG hasn't yet scheduled a date for its IFA press conference, but IFA 2016 takes place from September 4 to 9, so it should be a day or two before that.
SOURCE: LG