LG To Mass Produce RGB LED-Lit 17-Inch Notebook Display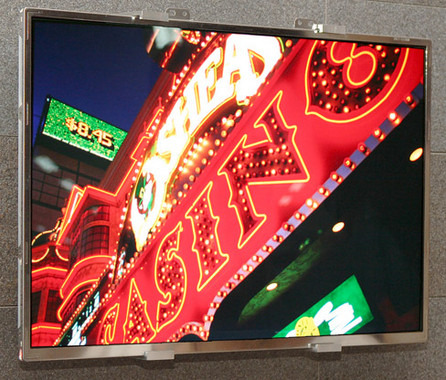 The RGB LED-lit technology is no stranger to those have followed the latest development in LCD monitors or TV displays; but not on notebook. Graphic designer or image editor longs for a wider color gamut notebook monitor can now rely upon LG. The company has announced its 17.1-inch notebook LCD panel with RGB LED backlight technology.
The promising RGB LED back-light driving system for LCD display boosts 30 percent better contrast ratio, 40 percent more colors with reproduction rate reaches up to 105 percent in comparison to a typical notebook display. Furthermore, the eco-friendly display is also mercury free; more green, less toxic and you don't glow in the dark! LG also said they have begun mass production of its latest notebook product.