LG Optimus Vu goes international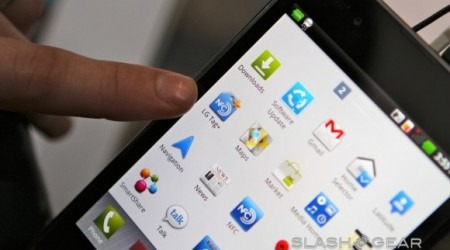 When the LG Optimus Vu first launched the phone was exclusive in South Korea and Japan. We mentioned a few days ago that the Vu would be coming to the United States next month. The US isn't the only country where fans of big-screen smartphones will be able to get their hands on the Optimus Vu.
Select countries in Europe, Africa, the Middle East, Asia, and Latin America will see the international version of the Optimus Vu in September. This big device "blurs the line" between a typical smartphone and a tablet. The line blurring comes in the five-inch display with a resolution of 768 x 1024.
With a screen that size, this could be a smartphone with a big screen, or a tablet with a small screen. The display has a 4:3 aspect ratio and for a large screen, the resolution is rather low. This international version ships with Android 4.0 and supports 3G network access. It has 32 GB of storage, an eight megapixel rear camera, and a 1.3 megapixel front camera.
The biggest difference between the US version and the international version is the processor. The US version will use a 1.5 GHz dual core Snapdragon S4 processor. This international version uses a Nvidia Tegra 3 quad core processor. There is no indication of a specific launch date in September and there is no official announcement of the price or carriers at this time.