LG Optimus G2 takes shape: Snapdragon 800, edge-to-edge display, August 7th

If you hadn't already guessed that the August 7th New York City event being held by LG would be home to their next-generation hero, follow-up to the LG Optimus G from last year, you may as well give in this weekend. Today a set of three (count them – three!) screenshots have leaked with 1080p resolution about them and an aim for LG's soon-to-be-official handset. These images go on to solidify a collection of rumors we'd heard previous to this weekend and suggest some new abilities for the hero as well.
The LG Optimus G was a big hit for LG when it was introduced with the first quad-core Qualcomm Snapdragon processor, if only because Google was so taken by its design that they asked LG to make a Nexus machine out of it (that's the Google Nexus 4, mind you). Here with the LG Optimus G2, the company is once again in a prime position to take a first-to-market spot with Qualcomm's next-generation processor in the Snapdragon 800.
Above: LG Optimus G Pro; Below: rumored LG Optimus G2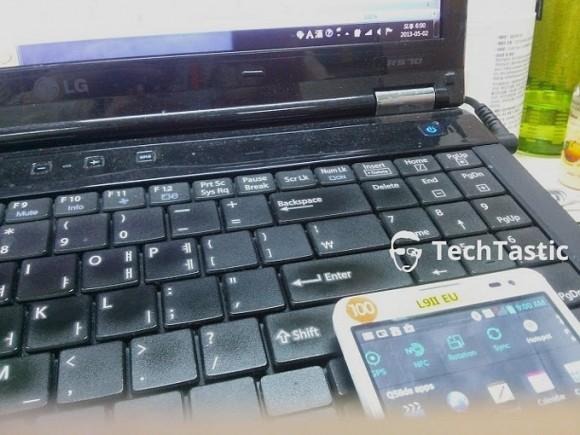 While the Snapdragon 600 quad-core SoC sits pretty inside both the Samsung Galaxy S 4 and the HTC One, two of LG's biggest rivals, the next step up exists in the 800. Thus far there have been a couple of confirmations and suggestions that the 800 will be appearing in handsets from various manufacturers, but as of yet there've been no full executions – there's no Snapdragon 800 out in the wild just yet for consumers.
What suddenly prominent leakster Niels Zomer of TechTastic says he's got on tap are a set of specifications for the LG Optimus G2 that would put it just above the two biggest names in the mobile industry today.
• 5.5-inch 1080p display
• Qualcomm Snapdragon 800 processor at 2.3GHz
• 2GB RAM
• 13-megapixel back-facing camera
• Android 4.2.2 Jelly Bean / LG UI
• Edge-to-edge display (aka a very small bezel)
• "buttons on the back of the device"
While we've gotten no straight answer on what it'll mean to have "buttons on the back of the device", it has been suggested in the past (this isn't the first time this rumor has surfaced) that the LG Optimus G2 is so thin that buttons do not fit on its edges. That's pretty strange, to say the least.
Screenshots suggest a collection of apps very similar to that of the LG Optimus G Pro with a couple of additions that'll bring this LG Optimus G2 into the future – like a magic hat. This device will also be working with an IR-Blaster like the LG Optimus G Pro if the television set programming app in one screenshot is correct. This fits well with the current IR-Blaster trend for device control around the living room.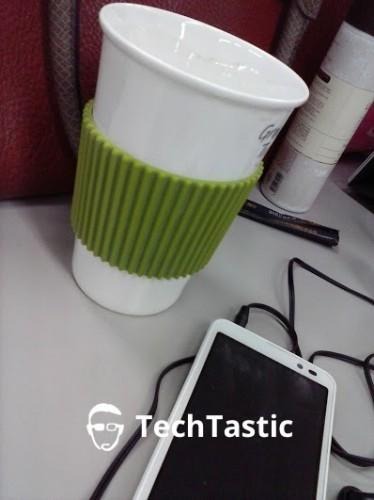 Also as a bit of a BONUS tip, it's said by Zomer that the August 7th event will play host to a couple extra slightly lesser-devices: LG Optimus L9 II and the LG-D500. The LG Optimus L9 II also goes by the code-name LG-D600, and will be working with an 8-megapixel camera while the smaller device has a 5-megapixel camera, a 1.2GHz Snapdragon 200 SoC, and 960 x 540 pixel display (it's a low-end device, if you couldn't tell.) The Optimus L9 II on the other hand will work with a 4.7-inch 720p display, Snapdragon 400 processor, and will be attacking the mid-range segment.
Stay tuned! We'll be jabbing at your LG-loving brain for weeks to come, especially right before the August event begins. Sound like a pack of winners to you?