LG Optimus G vs the quad-core competition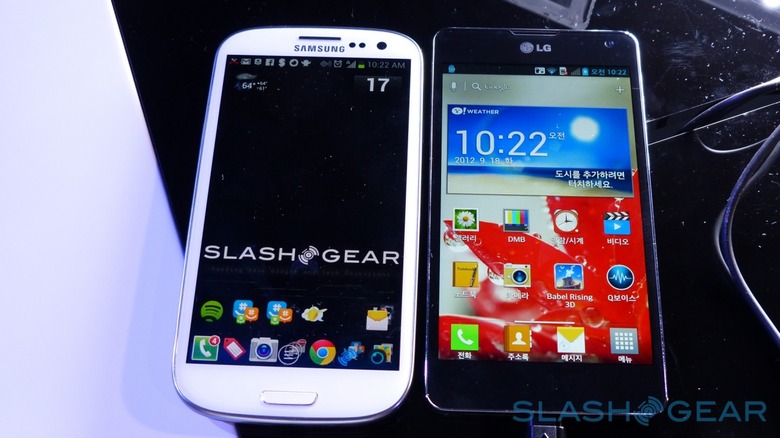 LG has just officially announced their all new Optimus G superphone in Korea complete with a brand new 4.7-inch TrueHD IPS+ display and a powerful quad-core processor that is the first of its kind. The first thing that came to our mind was how the Galaxy S III, HTC One X, and others will fair against this new beast so lets break it down.
Since the LG Optimus G is the newest to join the pack lets take a loot at its specs first. LG's calling this smartphone their new flagship device full of "groundbreaking features." They've improved their display technology that brings the TrueHD IPS+ 1280 x 768 resolution 4.7-inch display closer to the glass for an in your face vivid and colorful experience, and added Qualcomm's latest and greatest 1.5 GHz quad-core Snapdragon S4 Pro for absolute power. This is the first device powered by Qualcomm's new S4 Pro "krait" processor and we have high hopes for it considering how well it performed on the developer tablet.
LG's tossed in 2GB of RAM, 32GB of internal storage, and a massive 13 megapixel camera on the rear for what they're claiming will be the best smartphone camera in the world. Just reading off that initial spec list this smartphone is clearly near the top spot. On the back is a unique battery cover with LG's own patented Crystal Reflection process, which gives a 3D illusion that makes it a beauty to hold — according to LG. This covers the 2,100 mAh battery under the hood that will be powering Android 4.0 Ice Cream Sandwich.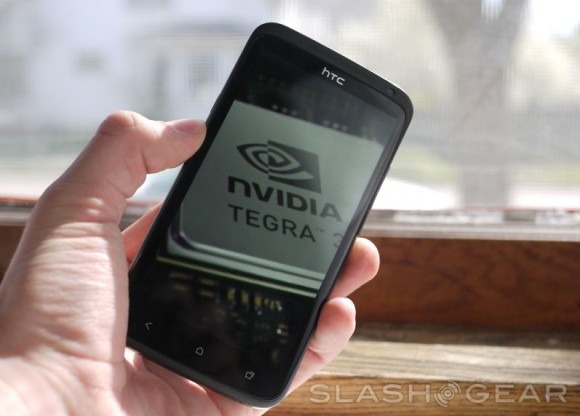 So how does this fair against the competition? Pretty darn good. Nothing can compete with this except for the Samsung Galaxy S III and maybe, just maybe the HTC One X. The original dual-core S4 processor held its own against the Tegra 3-touting HTC One X and it's 4.7-inch SLCD display — so it's safe to say this quad-core version should outpace the One X in all areas. Add in the thinner design, larger battery, and better camera on the Optimus G there really isn't a need for discussion.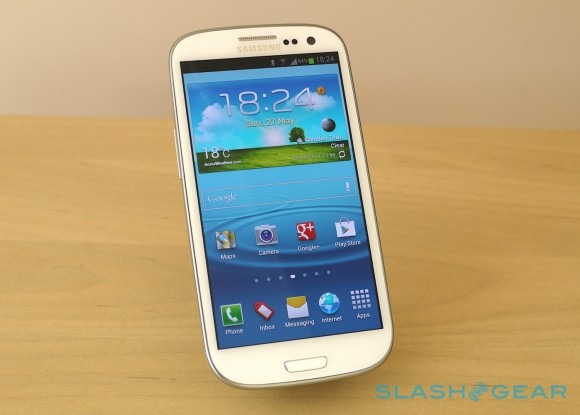 So that leaves us with the Galaxy S III, the current flagship and talk of the Android atmosphere — if you don't count the Galaxy Note II. This is where things get a little interesting because the Galaxy S III competes with or beats the Optimus G in all hardware areas except the camera. Samsung's flagship phone rocks their own in-house Exynos 4 Quad 1.4 GHz processor that performs extremely well, while their US Galaxy S III is powered by Qualcomm's 1.5 GHz dual-core Snapdragon S4. The Optimus G has that same Snapdragon S4 only its been doubled and is the quad-core Pro version. This makes for truly a one-of-a-kind smartphone with unparalleled power.
The Galaxy S III has a slightly larger 4.8-inch (1280x720p) resolution display while LG's is 4.7-inches and offers a slightly higher pixel density coming in at 1280x768. Samsung's AMOLED tech has always looked great but so does LG's IPS+ displays with stunning viewing angles and deep, rich colors. It's tough to really say what is best or will continue to be the best at the moment especially with Samsung already having a clear lead in the market with 20 million sales strong. Until we get more time with the all new LG Optimus G we'll have to leave it to you guys to decide and debate.
Do you own the Galaxy S III or HTC One X, or have you been waiting for the next level of smartphones to arrive — like the LG Optimus G?