LG Optimus 2X hands-on [Video]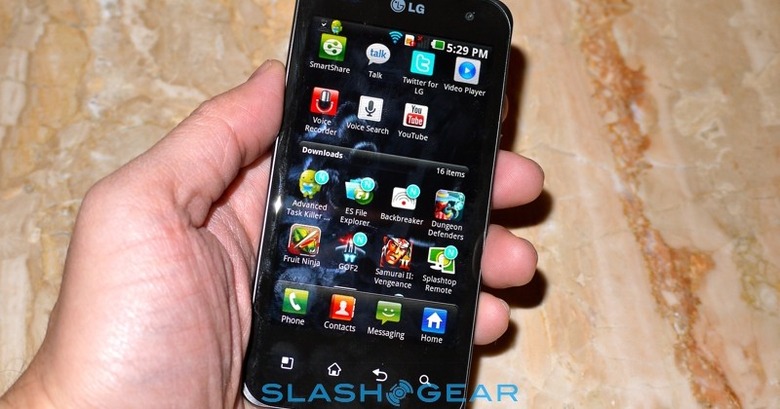 LG's Optimus 2X was the first NVIDIA Tegra 2 powered "superphone" to be announced, though we know it won't be the last; Motorola has since announced its own dual-core Android device, the Motorola ATRIX 4G. We caught up with NVIDIA and spent some time with the Optimus 2X earlier; check out our first impressions after the cut.Video demo after the cut
It's not a small device, the 4-inch touchscreen meaning it dominates the hand. It's reasonably slim, though, even if the buttons under the display do feel a little like they've been borrowed from Motorola or HTC. We'd prefer a pure Android experience rather than LG's custom UI, but at least it moves smoothly. It'll also be one of the first devices to support 1080p HD video playback and recording, with an HDMI output for connecting an HDTV.
What remains to be seen is what version of Android the Optimus 2X ends up with. NVIDIA told us that it's up to LG to decide, and we already know that the smartphone will launch internationally with Android 2.2 Froyo which doesn't include multi-threading support. That will have an impact on performance, since of course Tegra 2 has two cores to play with. LG has said it intends a 2.3 Gingerbread update later in 2011, but there's no solid timescale for its release; we're hoping it'll hit the US with Gingerbread installed, but right now have no confirmation if that's the case.
More details on the Optimus 2X in our hands-on video below, together with demos of Dungeon Defender – as you'll find in NVIDIA's new Tegra Zone – and comparisons with the Motorola DROID X.
LG Optimus 2X hands-on:
[vms e2df9b6c000b75b5da10]