LG launches first 55-inch passive 3D TV with THX certification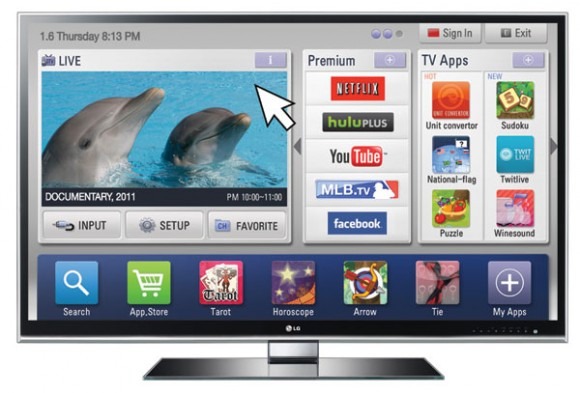 LG today announced the availability of a new flagship TV, called the 55-inch Nano Full LED Cinema LW9800 3D HDTV, that's the first to offer passive 3D technology along with THX certification. The 55LW9800 features a full-array LED local dimming backlight with a new "Nano" backlighting technology to ensure uniform light distribution.
The 55LW9800 features a unique film-pattern retarder that makes it the first 3D TV to utilize flicker-free passive 3D technology to achieve both 2D and 3D THX Display Cerfitication. Attaining the THX certification is no simple feat and requires more than 400 THX tests to evaluate both left- and right-eye images for color accuracy, viewing angles, and video processing performance.
The TV also comes with the LG Smart TV internet hub that provides access to various on-demand content, web browsing, and apps. New services available to LG Smart TV include Amazon Instant Video, Hulu Plus, MOG, and Skype. The 55LW9800 is priced at $3,799.99.
[via Engadget]