LG G8X might not be the flagship LG teased for IFA 2019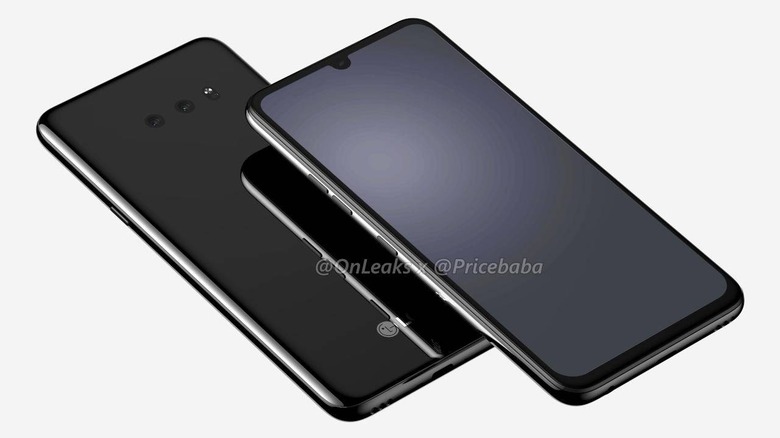 Because LG launched both a G series and a V series phone earlier this year, one of the biggest questions that came to fans' minds is probably "what's next?" The company just recently teased what's coming at IFA 2019 but, naturally, it didn't yet reveal exactly what it would be or even its name. Now the Interwebs has been treated to both via renders of an LG G8X. But if this were LG's only IFA reveal, it would be another disappointing period for the company.
LG's teaser hinted at the same dual screen display system it included with the LG V50 ThinQ. That came as an addon case rather than a built-in feature. That case connected via POGO pins on the V50's back as a channel for both power and data.
You won't see any of those pins in the renders for this LG G8X which casts doubt on that special feature. Of course, LG could have opted for some form of wireless communication and power but that would be less efficient for this particular use case. Chances are, the LG G8X is a different beast.
It does take after the LG G8 ThinQ and seems almost completely similar save for two critical parts. There is only a waterdrop notch and no fingerprint scanner on the back. This implies an in-display fingerprint sensor instead and the lack of LG's Air Gestures.
In other words, the LG G8X sounds less like a successor to the LG G8 ThinQ and more like one of LG's mid-range spinoffs. If it is indeed headed for IFA, we might also see a new V series phone that will carry on the flagship lineage, as well as the teased dual screen accessory. If that's not the case either, then LG might be facing yet another difficult next few quarters in the mobile business.