LG G8 ThinQ to have front-facing 3D time-of-flight camera from Infineon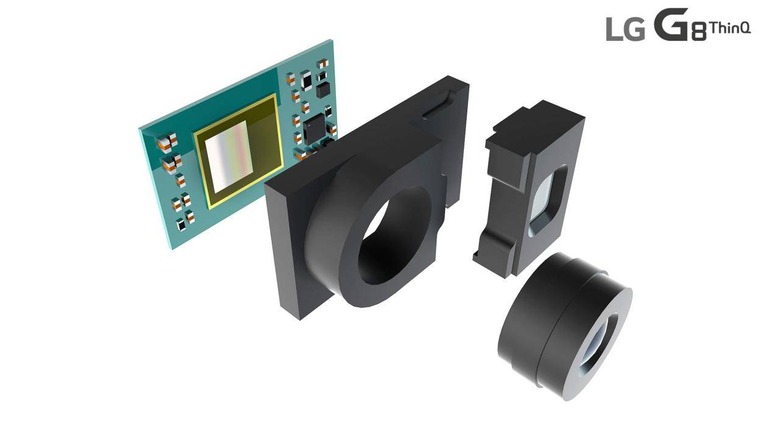 With just a few weeks left before MWC 2019, LG has begun its breadcrumb-style of drumming up hype for its upcoming flagship smartphones. Last time, it focused on its first 5G phone, believed to be called the LG V50 ThinQ, which will launch alongside its usual G series flagship. Now the company has given that phone an unsurprising name, the LG G8 ThinQ, and is showing how its time-of-flight front-facing camera will set it apart from the competition.
This technology isn't new, as some cameras from the likes Huawei, OPPO, Vivo, and Xiaomi have all put ToF sensors on their backs. In fact, this particular sensor, the Infineon REAL3, isn't new either. It's the same sensor that was used on the ASUS ZenFone AR back in 2017 to give it AR capabilities as part of Google's now defunct Project Tango program.
Whats slightly new, however, is its use on the front-side of a phone. More than just for augmented reality applications, a ToF sensor would be able to "see" a user's face in 3D, which, as you might have guessed, makes it ideal for 3D face recognition. LG also claims that the technology is usable both indoors and outdoors because it doesn't get affected by light from external sources.
Accurate, secure, and foolproof face recognition has been one of the bragging rights of iPhone users thanks to Apple's TrueDepth sensor. If all works as advertised, the LG G8 ThinQ could deliver that same confidence with its Time-of-Flight-enabled face recognition system. Hopefully, there will also be more to the smartphone than just that.
The LG G8 ThinQ, along with the LG V50 ThinQ 5G, is scheduled to debut on February 24 at MWC 2019 in Barcelona. Which of the two phones will have the teased touch-less gesture control system is still unknown, but, as it stands, the LG V50 already has too much going for it in terms of features, which would leave the G8 at a slight disadvantage.