LG G7 renders show the notch is no joke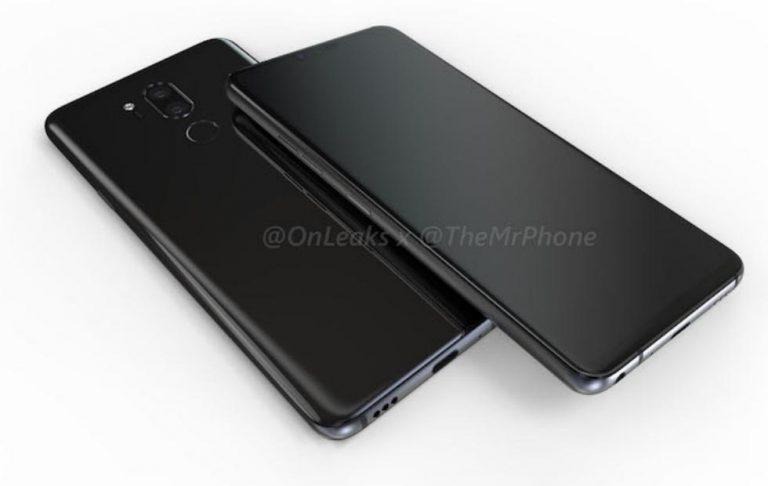 The notch is like a zombie. It's the story that refuses to die. Perhaps a proof of how serious it is is that there's barely any notch-related gag this April First. When it was first leaked that LG almost started from scratch only to come out with a G7 that looked almost like an iPhone X, many thought LG has finally lost it. But based on these 3D renders of the smartphone, LG seems to be dead serious about that notch that everyone loves to hate.
These renders didn't leak directly from LG, of course, but were the fruits of the collaboration between TheMrPhone and @OnLeaks, the latter quite famous for mostly spot on renders like these. For better or worse, the renders do show a notch though, considering the display is turned off, it's not completely visible anyway.
But that's not the only interesting (or uninteresting) thing about the LG G7 based on these renders. There seem to be two extra buttons at the sides, one below the volume rocker and one on the opposite edge. LG usually has its power button merged with the rear fingerprint scanner, which is still there, so what these two buttons would do is a mystery.
The renders come with details regarding the G7's specs and features, like the 6-inch LCD, not OLED, screen with a 19:9 aspect ratio. The phone is expected to be 153.2 mm long, 71.9 mm wide, and 8.2 mm thick but 8.5 mm at the thickest point with the camera bump. That camera is also expected to have two 16 megapixel sensors, though the exact composition is still under debate.
The LG G7 is going to be interesting not so much because of its design but for how LG will spin it. After skipping MWC and reportedly scrapping its earlier design, the market will definitely be curious to see what LG thinks would finally break its losing streak.