LG G3 Stylus Unveiled Ahead Of IFA 2014 Debut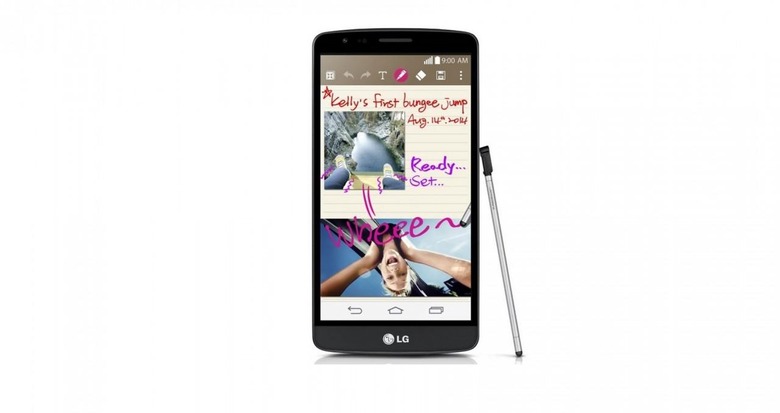 The LG G3 Stylus is now official, with the handset maker unveiling its latest variant ahead of its official debut at IFA next month. With the phone comes a slim stylus, as expected, but don't expect the smartphone to complete with the Galaxy Note lineup.
The LG G3 Stylus comes with the so-called Rubberdium stylus for use on the 5.5-inch qHD display. There's QuickMemo+, Dual Windows, Gesture Shot, Knock Code (for unlocking the handset with a knock pattern), and more. This follows leaks we've seen in recent days concerning the handset.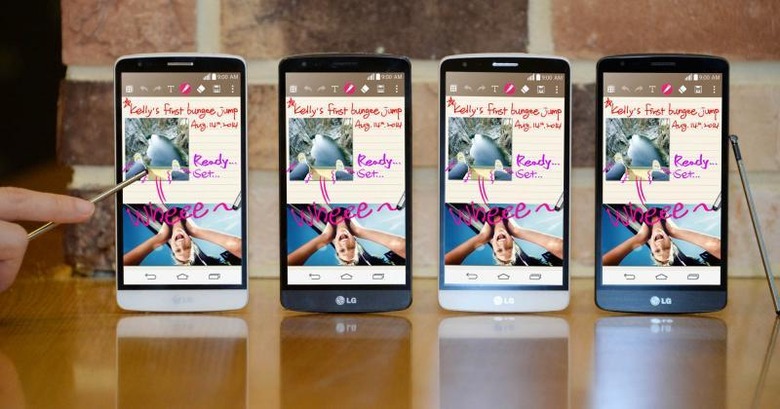 As far as specs go, the LG G3 Stylus features a 1.3GHz quad-core processor alongside 8GB of storage and 1GB of RAM (as well as a microSD slot). There's a 13-megapixel rear camera and a 1.3-megapixel front-facing camera, as well as a 3,000mAh battery. It will be available in black, white, and gold.
According to LG, it'll be rolling out the LG G3 Stylus in 3G markets starting next month — it seems there's no 4G LTE — with Brazil kicking off availability (other regions will get the handset some time later). Price hasn't yet been announced, with LG saying it'll be announced in each region when the handset launches.
SOURCE: LG