Lenovo ThinkPad X131e Chromebook made available to Schools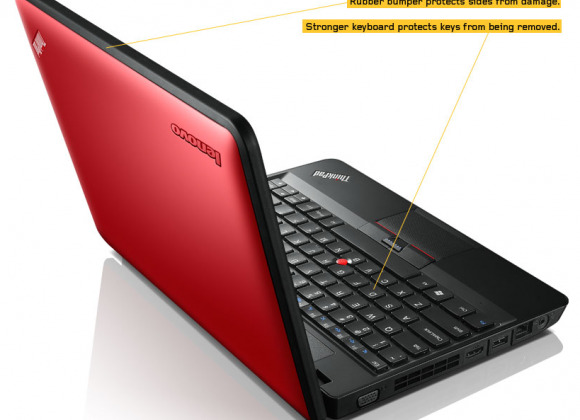 There's a call for Chrome OS in schools – so says Lenovo with their newest device, the ThinkPad X131e Chromebook. This device works with a rugged exterior with a rubber bumper around the top cover as well as "stronger covers" to protect the machine in case of drops during a normal school day. This machine is the newest in an ever-expanding series of Chromebook devices from a wide variety of manufacturers here on the tail end of 2013.
With the Lenovo ThinkPad X131e Chromebook, the user has a tested hinge bracket system made to last more than 50,000 open and close cycles – another of the machine's collection of long-lasting abilities. This hinge works alongside an 11.6-inch display with 1366 x 768 pixel resolution.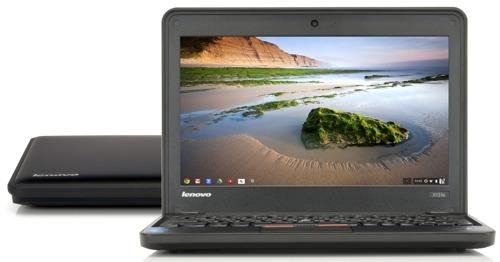 This display works with anti-glare technology and works above an Intel processor and a body that weighs in at 3.92 pounds in total. This device is part of a volume pricing program which will allow it to enter the 320 Euro bracket across Europe. That price is for schools – primary and secondary schools included – while individual sales should be just above the 400 range.
"Chromebooks are widely used today in primary and secondary schools, and they make an ideal one-to-one device because they're more cost effective, easier to manage and maintain than traditional laptops or tablets.

Lenovo has a great reputation in schools for making durable and reliable laptops, so we're excited to partner with them to introduce the ThinkPad X131e Chromebook." – Caesar Sengupta, director of product management, Chrome OS, Google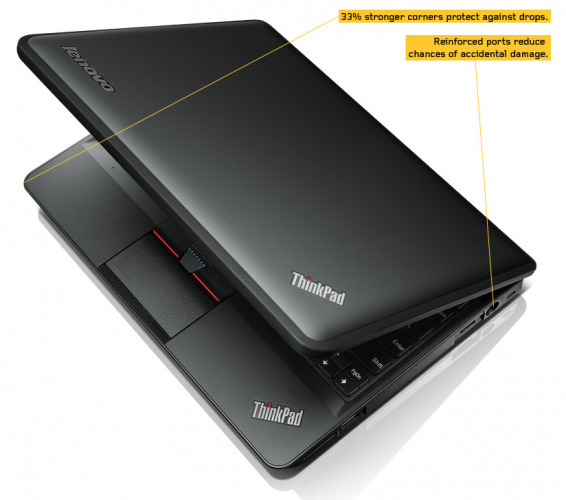 You'll find this device available with a series of customization abilities including asset tagging services – for students, again – and unique colors for each student. This push also allows schools to work with school logo etchings incase the school should want to hold the devices for next-generation students as well.