Lenovo ThinkCentre Chromebox Tiny aimed at schools, enterprise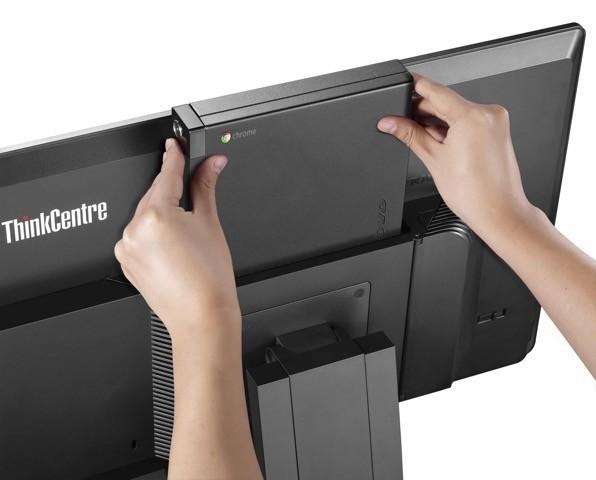 We may receive a commission on purchases made from links.
At a squat 7-inches tall and a slim 1.4-inches wide, the new Lenovo ThinkCentre Chromebox Tiny doesn't try to take up too much space. It's also only 2.2 pounds, so mounting it won't be a problem for those who like a clutter-free environment. To that crowd, Lenovo is making the ThinkCentre Chromebox available for use with their Tiny-in-one 23-inch monitor. Aimed at education and enterprise, the ThinkCentre Chromebox will be made available in June, and starts at $199.
Ouyang Jun, vice president and general manager, Desktop and Visuals, Lenovo, said "Lenovo was the first to introduce a one litre commercial desktop and ThinkCentre Chromebox is a testament to our commitment to the continued evolution of the desktop and our promise to push the boundaries on innovation for our education and business customers. Combined with the ThinkCentre Tiny-in-One, the new Chromebox illustrates our belief in more flexibility for teachers and IT managers to continue to offer desktop solutions in a modern day environment."
Lenovo didn't say what internals they'd pack into the ThinkCentre Chromebox. Provided it's a Chrome OS device meant for deployment — and it's $199 price tag — we'd assume some very basic specs for this one.
We do know it'll have 4 USB 3.0 ports, HDMI, audio jack, DisplayPort, and Ethernet.
Source: Lenovo